Chelsea
Romelu Lukaku & Timo Werner pay the price for Thomas Tuchel's lack of rotation Lukaku and Werner were injured in Chelsea's win over Malmo / Marc Atkins/GettyImages
Coming soon to 'images that precede unfortunate events' on Twitter is the following extract from Thomas Tuchel's press conference ahead of Chelsea's 4-0 win against Malmo.
"It is difficult to judge whether he needs a break or is it better to keep him on the pitch," Tuchel said.
"At this moment, I feel Romelu is a bit overplayed. I think he played in too many competitions over the summer, too many competitions with his country. He played the Nations League and he is a fantastic athlete and such a competitive guy that he never takes it easy.
"He wants to be out there and win. He wanted to have a good outcome for the European Championship with Belgium and now in the Nations League it was a huge match for him, it meant a lot personally to play for his country so he takes it seriously.
"If that does not work well he always puts it on his shoulders. He reflects about it and I feel him [being] mentally tired."
So did Tuchel decide to rest Lukaku against relatively weaker opposition in Malmo? You bet he didn't. He even started his usual strike partner Timo Werner with him for good measure.
The duo had to be substituted with injuries in the first half.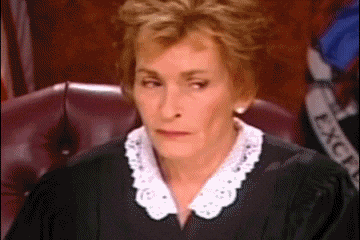 The signs were there. It's not usual for a head coach or manager to openly admit that their player may be a bit tired and then continue playing them, either.
But Tuchel played Lukaku up top with Werner anyway. Maybe he was using a match that should have been light-work to allow them to find some confidence and chemistry again.
Instead, it became 45-60 minutes of Kai Havertz getting used to being Chelsea's new starting striker, and Callum Hudson-Odoi being given the freedom to actually play in an attacking area. It perhaps should have been 90 minutes, but what's done is done, we can't change the past etc.
Krishan Davis wrote on Tuesday that Chelsea simply do not have a like-for-like alternative for Lukaku, which would explain Tuchel's desire to run him into the ground (though it's hard to feel sorry for a club who shell out £100m on a striker).
If Tuchel wasn't forced to look for answers before, he sure is now, and you can ask any manager how tough it is to operate without your two best attackers, let alone one - about £150m worth of forward talent is now in the Cobham treatment room.
Havertz and Hudson-Odoi replaced Lukaku and Werner / Chloe Knott - Danehouse/GettyImages
Havertz's Chelsea career has been headlined by his Champions League final-winning goal, and there is still widespread belief that the best is yet to come from him.
While most of us are still trying to figure out his best role on the pitch, now is the time to use his attacking instincts and nail down a spot before Tuchel's preferred duo return.
Jose Mourinho leapt to the defence of Liverpool last season when Virgil van Dijk suffered a season-ending injury and sent their form into a tailspin, insisting that a key injury will weaken any attack regardless of the position they play.
But the footballing public are not as kind, and Tuchel and Havertz are now under real pressure to prove their worth to Chelsea in the absence of Lukaku.
---