'Project Restart' Latest News: Bottom 3 Relegation Warning, Nearly 200 Games on TV, Crucial EFL Vote & More
May 7, 2020, 11:02 AM GMT+1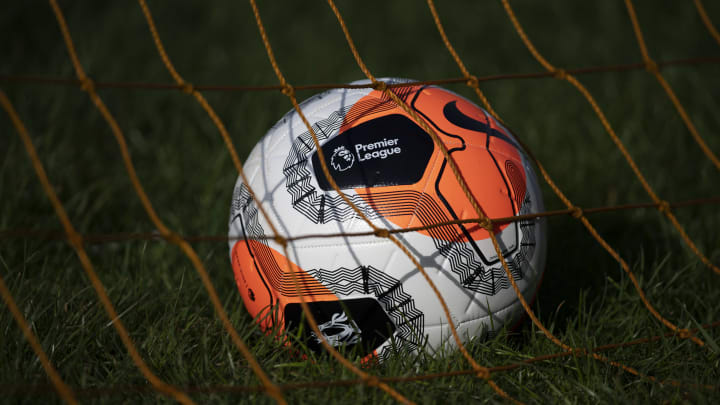 Premier League football remains intent on returning in the coming weeks in order to complete the suspended 2019/20 season. There are still so many uncertainties and 'Project Restart' still has much work to do before playing games as soon as next month can become a reality.
Also taking a look at the happenings in the Championship and the rest of the EFL, here's a look at the latest coronavirus news in English football...
Bottom Three Threatened With Relegation
It has previously been suggested that relegation could be scrapped if the season cannot continue, yet the ongoing debate within the Premier League is said to have seen a warning issued to the bottom three they could face automatic relegation if they oppose restart measures.
The bottom six clubs – Norwich, Bournemouth, Aston Villa, Brighton, West Ham and Watford – are those that have opposed resuming the campaign at neutral venues over fears the lack of home advantage will be detrimental to their efforts to avoid the drop.
Now it has been reported by the Daily Mail that the bottom three in particular have been advised that their best chance of staying up is by playing the season at said neutral venues, because otherwise the majority of the league could vote to send them down if 2019/20 is abandoned.
The Mail adds that scrapping relegation has now been dismissed after being discussed.
Premier League Injury Crisis Fears Persist
Manchester City midfielder Kevin De Bruyne warned at the start of April there is likely to be an injury crisis if and when the Premier League season resumes.
That fear is still real and the Daily Mirror has revealed that one unnamed Premier League is worried about players having just two or three days of full contact training before games resume.
Even in a better case scenario, full training might start from 8 June, still only around a week or less before the proposed restart date. That is because training will be severely restricted until then, with players limited to small groups and non-contact to minimise the risk of infections.
Nearly 200 Live Games on TV
The Times writes that nearly all 200 remaining Premier League and Championship fixtures will be shown live on television if the 2019/20 season gets permission to restart.
The intention is to give as many games as possible their own time slot – in other words minimising overlapping fixtures – and playing three or four games each day.

That will maximise the amount of live football on television on a given day, which The Times explains has received government support because watching the games will 'help keep people indoors'.

League One & League Two Crunch Vote
While the Premier League and Championship could navigate these difficult times if all goes to plan, League One and League Two look increasingly in trouble.
The Daily Mail explains that a vote over whether to abandon the 2019/20 season will be held next week. It is said that a 'majority' of clubs have a 'growing desire' to end the campaign.
The Mail adds from sources that the only thing likely to save League One and League Two this season is if fans are allowed into stadiums, thereby producing matchday revenue – the lifeblood of the lower leagues. But with social distancing expected to continue long after lockdown measures begin to be relaxed from next week, that is very unlikely to happen.
So far in England, only non-league football has been abandoned.
Fans Could Return to Games in October
It is pretty much guaranteed no fans will attend a football for the rest of 2019/20, but the latest musing from the government suggest football stadiums could be re-opened from October.
That is a far cry from previous estimates that it may be 2021 before that would be possible.
The Daily Mirror writes that re-opening football stadiums will come at a similar time to re-opening public gyms and is the fifth point on prime minister Boris Johnson's 'road map'.
To have any chance of becoming reality, the UK must not suffer a dangerous second wave of the virus in the coming months.
For more from Jamie Spencer, follow him on Twitter and Facebook!