Bayern Munich
Pep Guardiola issues challenge to Bayern Munich & Hansi Flick
Feb 12, 2021, 10:15 AM GMT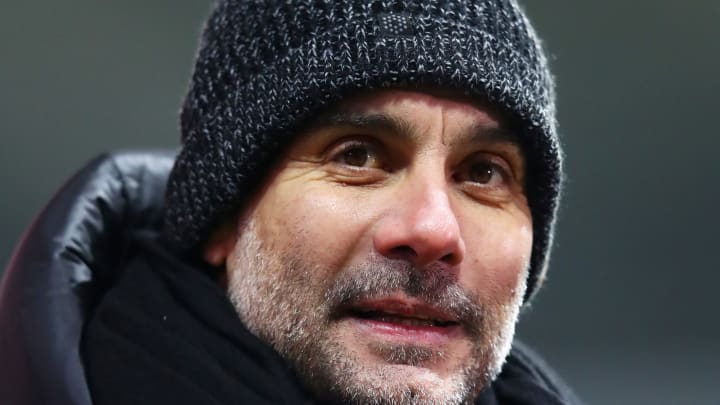 Former Bayern Munich boss Pep Guardiola has issued Hansi Flick and his former club a challenge following their win over Tigres in the FIFA World Club Cup final in Qatar.
In defeating the Mexican side, the Bundesliga leaders won their sixth trophy in just nine months - matching Barcelona's achievement in 2009 under Guardiola's management.
After winning the treble last season, the Bavarians have gone on to win the UEFA Super Cup, the German Super Cup and now they've been crowned world champions.
Following their latest success, Guardiola recorded a video message congratulating his former employers and challenged them to a match to separate the Germans and his great Barcelona side.
He said: "Big congratulations to the whole Bayern family for this incredible success. To be the club world champions and to win six out of six titles - I am so proud."
"I would like to say to Hansi [Flick], you are the second team to win six in a row. Before it was Barcelona [in 2009]. Maybe I can call [Lionel] Messi and company and we can play for the seventh title. Tell me when and where."
Although they added yet another trophy to their cabinet at the Allianz Arena, Bayern were far from their best in the final.
Benjamin Pavard's goal just shy of the hour mark proved to be the winner after Joshua Kimmich had a goal ruled out by the VAR due to Robert Lewandowski being adjudged to be offside.
Before he penned a new contract at Man City back in November, Guardiola had been sporadically linked with a return to the Bavarian giants, with it reported that he still owns a property in Munich and enjoyed living there.
If it were possible to travel back in time and bring that Barcelona side forward to the present day, a match between them and Hansi Flick's world champions would undoubtedly be something special.