Faces of Football
Faces of Football: Cameroon - a letter to the national team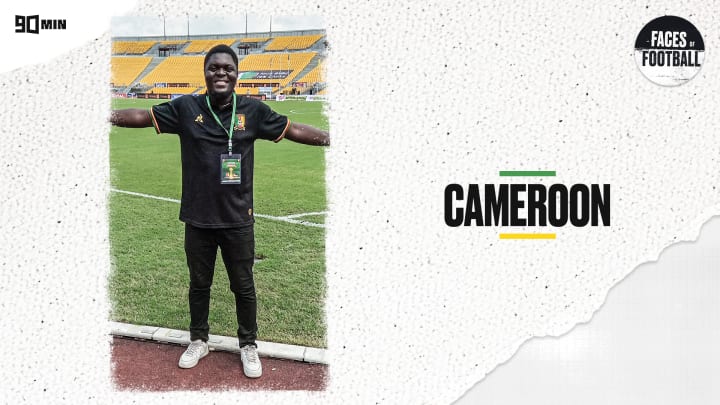 Image by Matthew Burt - 90min /
Dear Cameroonian national team, 
Congratulations on making it to the FIFA World Cup for an eighth time. 
The 26 million people in our country believe in you and your ability to perform on the biggest stages. Let's show the world the spirit of 'hemle' you have - the spirit that has led to so much success for our wonderful nation throughout the years. 
That success down the years includes Cameroon being one of three African nations to reach the World Cup quarter-finals. We did it in 1990 when we famously beat the likes of Argentina and Colombia.  
Dear Samuel Eto'o, now our Fecafoot president, do not relent in your efforts to, as you have promised, make Cameroonians dream big. You said in September after the Lions' friendly against South Korea that 'we are returning from Qatar only after the World Cup final', and we believe those words are genuine.
Dear Rigobert Song, our most capped player in the national team and now our coach. We trust your judgements. You played in three FIFA World Cups yourself and despite not being able to get past the group stages, you always gave it your all. We want to see a similar level of commitment from the current team. 
The fans have endured heartaches in the last two World Cups we took part in. 2010 was described as a debacle, and the other in 2014 was described as being totally shambolic. 
The nation does not want to see something similar this time round. 
We know that the group stages won't be easy. Serbia and Switzerland are no pushovers at all, but we have to show them both that the five-time African champions are a force to be reckoned with in 2022. And let's not forget that we've beaten Brazil twice before in international competitions. Show them that we are the 5-time African champions, a power house on the African scene and indeed the global stage. 
We need to see this World Cup as a way to honour those of our fans who sadly died in the stampede during our recent Africa Cup of Nations clash with Comoros. 
We believe in you, and we know you can go far.