FC Barcelona
Barcelona facing lawsuit, Lionel Messi contract negotiations 'going well' Joan Laporta (centre) may not be celebrating his Barcelona presidency win now / LLUIS GENE/Getty Images
Joan Laporta knew Barcelona were in financial trouble long before he decided to run for the club's presidency once again.
But, upon reflection, one can only assume that Laporta had no idea how bad things were under previous incumbent Josep Maria Bartomeu - because surely no person with a sane mind would take on a job that appears to be genuinely impossible.
To paint a horrible picture for you, Barcelona are in major debt. Crippling debt.
We're not talking a tens of millions of euros, nor are we talking a few hundred million. Somehow, the Catalan giants have dug themselves a financial hole that requires a cool €1bn to be plucked from god knows where.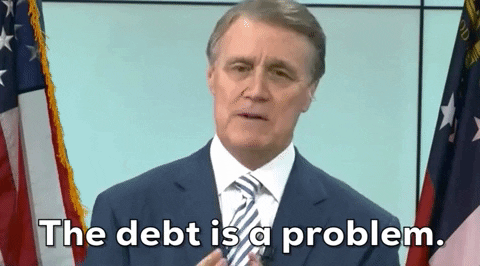 It's a quite extraordinary tale of woe, and frankly borders on being absolutely unbelievable. But for Barça's chiefs, and for Laporta in particular, it's a very real situation, and is something that has to be rectified immediately if they're going to be fielding the free transfers they couldn't really afford to bring in this summer.
A fire sale has already started at Camp Nou, but there's a whole web of stories to untangle from Tuesday's headlines...
---
Lionel Messi contract
Messi is officially out of contract at Barcelona / David Ramos/Getty Images
We'll start off with the 'good news', shall we?
Even though Barcelona's financial accounts would suggest the club is on the verge of going under, president Laporta has told La Sexta (via Fabrizio Romano) that "everything is going well for Leo Messi's contract."
Yes, Messi is, as of right now, out of contract at Camp Nou and essentially a free agent. But are things really going well? We'd suggest not.
To tie Messi down to fresh terms, Barcelona need to find a way to trim a whopping £170m from their wage budget, just so they can register new signings Memphis Depay, Sergio Aguero, Eric Garcia and Emerson.
La Liga president Javier Tebas has previously stated that Barça have exceeded their salary cap for the 2021/22 season, and they won't even be able to register Messi at this rate - because he'd actually be classed as a 'new signing' if he inks fresh terms.
---
Matheus Fernandes lawsuit
Fernandes is planning to sue Barcelona / Quality Sport Images/Getty Images
Pardon?
Nope, you haven't read that wrong, Barcelona are going to be sued by Brazilian midfielder Matheus Fernandes for a breach of contract, having released the 23-year-old last week.
Barça ripped up his contract at Camp Nou after just 12 months, but Fernandes is preparing to take the club to court as he believes his dismissal was unjust. The club, for the record, have argued that they were entitled to terminate his deal if they deemed him not to be operating at a high enough level.
Perhaps this wouldn't be happening if Barça hadn't told him via email that the remaining four years of his deal were heading for the shredder!
---
The end for Antoine Griezmann?
Griezmann could be the highest profile casualty at Barça / Quality Sport Images/Getty Images
Remember the Messi 'good news' from before that had a slight caveat? Yeah, there's more bad news on that front, particularly if you're Antoine Griezmann.
Word on the street in Spain (from AS, specifically) is that there's absolutely no way that Barcelona can afford to have both Messi and Griezmann on the books next season, and if it's a straight up decision between the pair, you can guarantee the Frenchman will be the one sacrificed.
The problem for Barça is they're likely to find that many of their top earners - Miralem Pjanic, Samuel Umtiti and other players of Griezmann's ilk - are simply unaffordable for pretty much every club around the world, particularly in a coronavirus-affected transfer market.
Manchester City have been named as potential suitors for Griezmann if they miss out on Harry Kane, but it's probably wise to take that info with many pinches of salt. So much for those decisions, Antoine.
---
Junior Firpo sale confirmed
Junior Firpo's departure has been confirmed / Soccrates Images/Getty Images
One player who has already departed Camp Nou on a permanent basis is exciting full-back Junior Firpo.
He's signed a four-year deal at Leeds, joining Marcelo Bielsa's 'Murderball' revolution for around £13m. Barcelona, incidentally, have negotiated a 20% sell-on clause.
Firpo started just three La Liga games for Ronald Koeman last season, so there's absolutely no surprise to see him among the first players shipped out of the door.
---
For more from Toby Cudworth, follow him on Twitter!