FanVoice
90min's Definitive European Player Power Rankings 2020/21: Week 21 - Minari special
Apr 16, 2021, 4:45 PM GMT+1
It's all heating up now.
We've got some exciting races for titles and European spots across the continent, and there's also the small matter of the Champions League quarter-finals for us to digest as well. Don't blink or you'll miss something.
You know the drill by now. It's time for 90min to rank the top players in Europe right now, and this week, we're calling on a little help from Oscar-nominee Minari to spice things up.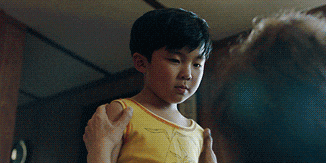 10.

Robert Lewandowski (down 8)
"Getting hurt is all part of growing up."

Lewandowski hasn't played for Bayern since March 20, but a hat-trick in that game is what saves his spot on this list.

Europe's top scorer is expected to be out for at least another week, so it's time to kiss Lewandowski goodbye for now.
9.

Luis Muriel (down 1)
"It just gets worse and worse."

Atalanta crashed out of the Champions League and are now firmly locked in a battle for a top-four spot in Serie A, but amid all that chaos, Muriel has been killing it.

The ultimate super sub bagged against Real Madrid and added another two in the league since returning from international duty. Muriel sits on 22 goals in all competitions, and he has only started 22 games.
8.

Jesse Lingard (new entry)
"We said we wanted a new start. This is it."

Do not adjust your screens. Lingard is really among the top players in Europe these days.

Few on the planet have matched Lingard's output since he joined West Ham. Eight goals and four assists in nine games is an unreal return for a player who wasn't good enough to earn garbage-time minutes with Manchester United.
7.

Erling Haaland (down 3)
"Who cares if I drank a little pee? It was fun."

The Champions League quarter-final didn't exactly go well for Haaland, but hey, it must have been pretty fun.

Now he can focus on getting his groove back in the Bundesliga, where he has scored in just two of his last six games.
6.

Romelu Lukaku (up 1)
"They need to see me succeed for once."

Lukaku has been loving proving the world wrong this year. He was a 'fat, overrated donkey' when he left England, and this summer, he might be coming back as a £100m-rated superstar.

The Inter man has been in outrageous form this year - nine goals and five assists in his last 11 games - and he's put his team on the brink of immortality in the title race.
5.

Cristiano Ronaldo (down 2)
"I'm not pretty, I'm good looking!"

Not everything Ronaldo does is pretty these days, but you'll struggle to find many players who know how to get the job done better than him.

He's four goals clear at the top of the Serie A scoring charts, with two strikes in his last three games helping his cause.
4.

Kylian Mbappe (up 2)
"We can't save each other, but money can?"

Can money save the Neymar/Mbappe partnership?

It's not hard to see why PSG are so desperate to keep the Frenchman. Two goals against Bayern, two against Lyon and a goal and an assist against Strasbourg in the last few weeks have willed PSG back on track for the successful season that looked like a fantasy just a few months ago.
3.

Andre Silva (up 6)
"Grandma picked a good spot."

Has Silva picked the perfect spot in Frankfurt?

The Portugal international deserves his spot so high on these rankings. In 2021, he has only failed to get among the goal action in two matches. 14 goals and five assists in 15 matches so far this year is unreal.
2.

Lionel Messi (down 1)
"You're crying again? Because of anchovies?"

It's not quite time to hit the panic button again, but Barcelona's recent loss to Real Madrid will have definitely knocked the wind out of Ronald Koeman's high-flying side.

The defeat means Messi is now on a run of two games without a goal, having seen a stretch of eight straight games on the score sheet (with 12 goals) end last week.
1.

Gerard Moreno (up 4)
"If you're here with us for the first time, please stand."

Welcome to the top of the standings, Gerard Moreno.

Nobody has been as consistently lethal in front of goal over the past few weeks as Moreno, who has eight goals and an assist in his last six games for Villarreal. He's in the form of his life, and he won't be giving this spot up without a fight.