Zinedine Zidane Backs Sergio Ramos to Sign New Real Madrid Contract
Dec 20, 2020, 11:30 AM GMT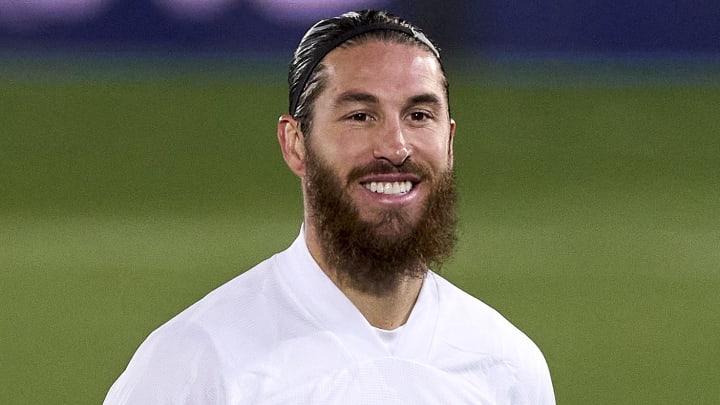 Zinedine Zidane says he believes Real Madrid captain Sergio Ramos will sign a new contract with Los Blancos and remain at the club 'for many years'.
The 34-year-old's current deal expires at the end of the season, meaning he could walk away from Santiago Bernabeu for nothing in the summer.
However, coach Zidane has stuck his neck on the line by claiming he believes Ramos will continue his journey with Madrid. When discussing his own future, the Frenchman stated he hopes his 'players can stay,' while backing his Spanish captain to remain at the club 'for many years', as cited by Goal.
"I have a contract, until 2022. So, I'm not going to ask for anything.
"I'm going to keep working. I'm happy to be at this great club. I'm lucky to say I'm at the best club in the world. I just hope that the players can stay and that we can keep working with them.
"When a player wants to stay that means a lot. With Sergio Ramos, I see him staying for many years. He's looking after himself well and I'm not surprised about what he's achieving."
Ramos was a key figure in Madrid's title success last season, scoring an incredible 11 goals to fire Los Merengues to the top of the table, pipping Barcelona by five points. His form dipped at the start of the new campaign however, and Zidane began to come under severe pressure with their Champions League and domestic endeavours hanging in the balance.
The Spanish champions have passed this latest test with flying colours, with Ramos at the heart of their revival. Madrid qualified top of their European group and then defeated Atletico Madrid in La Liga to narrow the gap at the Spanish summit.
Ramos has become a Madrid legend over the past 15 years and his recent performances suggest he can continue to hit those levels for another few seasons.