Vancouver Whitecaps sporting director Axel Schuster signs new four-year deal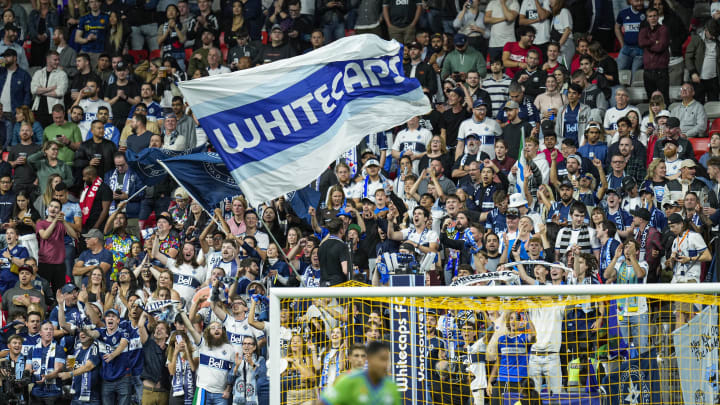 Schuster is sticking around in Vancouver. / Bob Frid-USA TODAY Sports
Vancouver Whitecaps sporting director and chief executive officer Axel Schuster has signed a new four-year contract with the club.
Schuster has been with the Whitecaps for three years now having previously served as sporting director of German giant FC Schalke 04.
During his three years at the club so far, Schuster has helped guide the Whitecaps back into the MLS Cup Playoffs in 2021, while winning the 2022 Canadian Championship title, securing their spot in the 2023 Concacaf Champions League.
Schuster has also been responsible for a number of off-field changes involving the club's presence in the community, and an overhaul to the Whitecaps' recruitment and scouting network.
"Since arriving in Vancouver three years ago, Axel has embraced our city, and we are proud to continue partnering to deliver on our commitment in building our club, the community in which we serve, and our nationwide soccer programs from first kick to first team," said VWFC co-owner and executive chair Jeff Mallett. "As a result of Axel's leadership, we are on the right path for success to finish strong this year and prepare for the 2023 Concacaf Champions League, our 50th anniversary in 2024, as well as the FIFA Men's World Cup coming to Vancouver in 2026."
The Whitecaps are ninth in the Western Conference and can still secure their place in the 2022 MLS Cup Playoffs with a win over Minnesota United on Decision Day.
Schuster is looking forward to another four years in Vancouver, where he'll continue in his ambition to turn VWFC into one of the strongest outfits in MLS.
"I am very honored and grateful to continue to work with all of the talented and passionate people we have at our club," said Schuster. "Since arriving in Vancouver three years ago, we have talked a lot about development and although the impact of the pandemic has made some areas more complicated, we have never stopped moving forward and putting the bar higher every year. Our mission is to build something great on and off the pitch and I am more than ready to continue to lead this process and push us all to compete for the highest goals in our competitions."
---
Watch the story of Charlotte FC's journey to MLS in 90min's The Making of Charlotte FC, presented by DoorDash, on 90min channels now. Subscribe to our new US YouTube channel.