Major League Soccer
MLS Cup Playoffs preview: Vancouver Whitecaps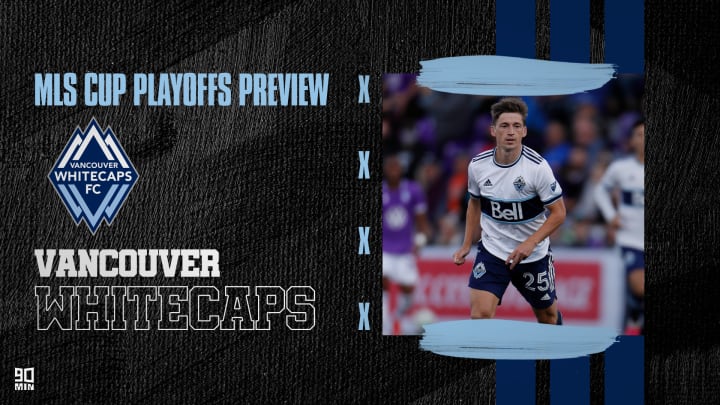 The Whitecaps are back in the Playoffs for the first time since 2017. /
For the first time since 2017, the Vancouver Whitecaps are back in the MLS Cup Playoffs.
After a tough start to the season, fans would have been forgiven for thinking they were in for another season of disappointment. But a remarkable turnaround under interim head coach Vanni Sartini catapulted the Whitecaps up the table and into the post season.
Here's everything you need to know about the Vancouver Whitecaps ahead of the post season - from tactics to key players, and their chances of winning the big prize.
---
How did Vancouver Whitecaps make it to the MLS Cup Playoffs?
Vancouver lost seven of their first 12 games at the start of the regular season and things were starting to look pretty bleak. Then the 'Caps came from behind to beat the LA Galaxy 2-1 in July, marking the start of a run that saw them lose just two of their final 22 games of the season. Returning to BC Place in early August certainly helped.
There were a few too many draws, at least until Sartini took over in late August, replacing Marc Dos Santos. But being hard to beat and having big difference-makers in the final third was enough to get the 'Caps over the line. A Round One match away at Sporting Kansas City is going to be extraordinarily tough, likely a mountain too big to climb. But making it this far is a real sign of progress for Vancouver.
---
Vanni Sartini: Tactics and style of play
Interim boss Sartini is very popular among Whitecaps supporters. / Jayne Kamin-Oncea-USA TODAY Sports
With Sartini only in charge for the final few months of the season, it's still pretty tough to get a real indication of what the 'Caps are about under him. But, on the whole, he's gone for a 3-4-1-2 system.
Width is provided by driving wing-backs, while the excellent Ryan Gauld operates between the lines, feeding Brian White and Cristian Dajome. He's also great at making late runs into the box himself. Gauld is protected by two holding midfielders and three center-backs who excel in ball-winning. Vancouver are incredibly tough to play through, meaning the opposition has to be smart about how they create chances.
---
Who are Vancouver Whitecaps' key players?
Ryan Gauld: For some, MLS represents a second chance, the opportunity for a talented player to show what they're really made of. That's been the case for Gauld, who has four goals and five assists to his name in just 1,309 minutes since joining from Farense in July. The Scottish playmaker has averaged 3.1 chances created and 1.5 successful dribbles per 90 minutes in MLS so far, proving himself a dynamic, all-action option n the No.10 role. If he shows up big against SKC, we could be in for some fun.
Brian White: From Gauld to Sartini, Vancouver's season has been all about calling in the cavalry - that goes for White, too. The American striker started the season with one goal and two assists across his opening 16 games for the Red Bulls and Whitecaps combined. But since mid-August, White has hit 11 goals and four assists. Powerful in the air, smart with his movement, and incredibly hard-working, White is the perfect target man for Gauld to dovetail off.
Ranko Veselinovic: He's not the most glamorous center-back. In fact, he's something of a throwback. But Ranko Veselinovic is exactly the sort of defensive bedrock required to allow Gauld, White, and Dajome to get to work. Veselinovic made more clearances (100) and blocks (44) than any other Whitecaps player, while he won an impressive 61 percent of his aerial duels. When backs are against the wall, Veselinovic is the type to fight his way into the clear.
---
How far can Vancouver Whitecaps go in the MLS Cup Playoffs?
The Whitecaps have it tough against SKC in Round One | Matthew Burt /
It's great to have the Whitecaps back in the post season and they have enough attacking pieces to really test SKC. However, man for man, they're certainly at a talent deficit compared to their opponents.
A slight over-reliance on set pieces could be their undoing. And there's every chance SKC wingers Johnny Russell and Daniel Salloi will pin the 'Caps back, leaving a long afternoon in store. Don't write Vancouver off, but this is likely a one-game stay in the Playoffs.
Prediction: Round One