World News
UEFA suspend disciplinary proceedings against Barcelona, Juventus & Real Madrid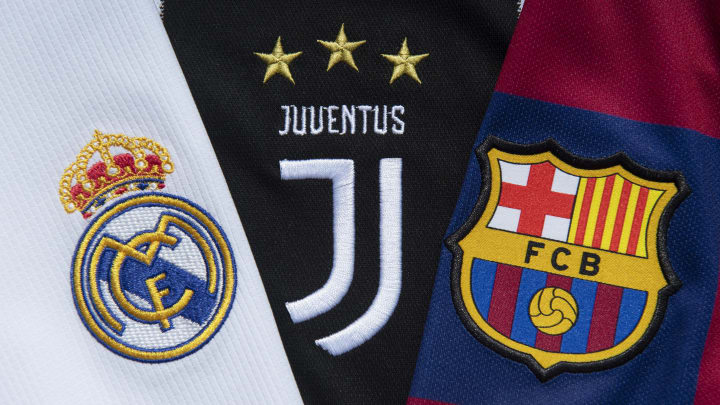 UEFA have stalled disciplinary proceedings against Real Madrid, Barcelona and Juventus / Visionhaus/Getty Images
UEFA have confirmed disciplinary proceedings have been temporarily suspended against the three sides refusing to withdraw their commitment to the Super League project.
Plans to create the closed-off competition caused outrage when they were unveiled back in April, so much so that nine of the 12 clubs committed to the idea soon withdrew their intention to take part.
The aforementioned trio have refused to follow suit, leading to suggestions they could be thrown out of the Champions League after UEFA confirmed they'd launched disciplinary proceedings. However, said action has temporarily been suspended with European football's governing body announcing they were not in a position to push forward with the proceedings.
"UEFA takes note of the decision taken today by the independent UEFA Appeals Body to temporarily suspend the disciplinary proceedings that had been opened against Barcelona, Juventus and Real Madrid for a potential violation of UEFA's legal framework in connection with the so-called 'Super League' project," the statement read.
"UEFA notes that the decision to temporarily stay the proceedings has been taken by the UEFA Appeals Body following the formal notification made to UEFA by the Swiss competent authorities on 2 June 2021 of an ex-parte court order obtained on 20 April 2021 by the legal entity European Super League Company SL from the Madrid Commercial Court No. 17 (the "Court Order").
Real Madrid president Florentino Perez was one of the architects of the Super League / Quality Sport Images/Getty Images
"The decision of the independent UEFA Appeals Body has been taken without prejudice to the question about the enforceability of the Court Order in Switzerland. In reliance on the Court Order, the mentioned three clubs have sought to shield themselves from potential disciplinary consequences related to this so-called 'Super League' project."
UEFA went on to add that they hoped to reconvene with proceedings as soon as possible, though for now it remains unclear when and indeed if that will be possible.
"UEFA understands why the disciplinary proceedings needed to be suspended for the time being, but remains confident in and will continue to defend its position in all the relevant jurisdictions," the statement continued.
"UEFA will take all necessary steps in strict accordance with national and EU law in order for the UEFA Appeals Body to be in a position to resume the disciplinary proceedings as soon as possible."
---