UEFA hosts London Spectacular 'Inside Out' at Euro 2020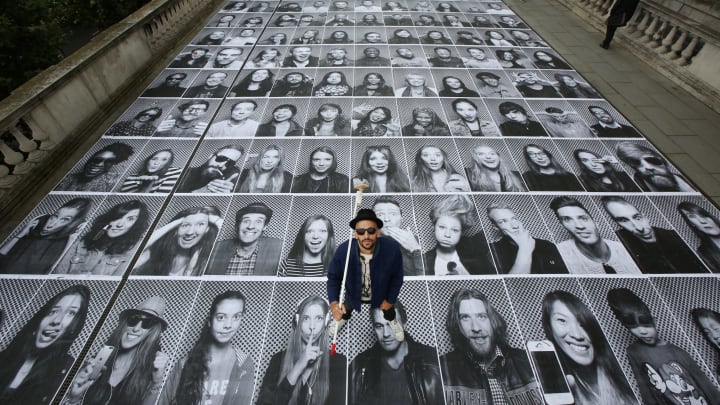 Artist JR moves his photographic art installation to London / Peter Macdiarmid/Getty Images
As part of the Euro 2020 festivities, each host city spread across the continent is hosting its own 'Spectacular' at an iconic location with the intention of creating a unique moment for fans, residents, and the media throughout the tournament.
In London, which is hosting more Euro 2020 games than any other city – including both semi-finals and the final, the Spectacular takes the form of an art project by French street photographer JR called Inside Out.
More than 3,000 black and white portraits of Londoners pave the streets of the capital. At Tower Bridge in particular, the unique outdoor gallery of photographs will be longer than two football pitches across the River Thames in the heart of London.
For JR, London is the latest addition to the Inside Out project, which captured images of 400,000 people in 138 countries around the world in the past decade.
Credit: Greater London Authority
London's Potters Field Park football village is located right beside Tower Bridge, which is open daily to fans and free to enter. The village is screening live matches, excluding England games and the final, with music, food, drinks and live performances ramping up the entertainment.
London also has a fan zone at the famous Trafalgar Square. Entry is free, like at the football village, although fans will need a pre-booked ticket available via public ballot. The fan zone is open for all England games, as well as the semi-finals and final and the ballot will re-open for the quarter-final stage should England progress against Germany in the last 16.