USMNT
Tyler Adams admits USMNT were 'naive' during first round of World Cup qualifiers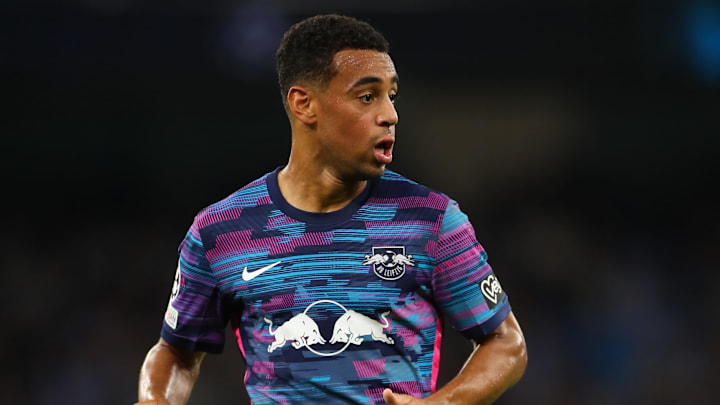 Tyler Adams claims USMNT entered qualifiers unprepared / Robbie Jay Barratt - AMA/Getty Images
Tyler Adams has admitted that the USMNT were "a little bit naive" during their September World Cup qualifiers.
The United States endured a mixed bag of results last month as they kicked off the final round of CONCACAF qualification. They begun with a pair of disappointing draws against El Salvador and Canada, before finally picking up their first win against Honduras.
RB Leipzig midfielder Adams is a lot more confident going into the October round of matches though, after being encouraged by the first training session back with the squad in Austin, Texas. 
"I think that coming into last camp, maybe we were just a little bit naive and we didn't really know what to expect. That's why we had to use those first three games as a learning process. Yeah, it's [only] been one training but at the end of the day, you can tell that the group is focused. And we know what our ambitions are, of course, but again, it's just that game-by-game mentality now."
"The most important thing coming into this camp now is to take each and every game, game by game, not focused on saying, 'OK, let's get nine points.' I mean, I remember, even myself, I previously said, 'let's get nine points in the window.' Let's focus on each game and what we need to do in order to win each game. And then I think that's going to set us up for the best success."
Adams also claimed that the hours of travel from Germany to the United States affected certain players during the first round of qualifiers. 
The midfielder is one of many USMNT athletes flying in from Europe, joining the likes of Weston McKennie, Sergino Dest, and Zack Steffen, among a host of others.
"I think the initial factor is when you have to travel from Germany or over in Europe to come in to the US, for instance, and then getting used to the time change, that's obviously a little bit challenging. But the intensity of the games are very similar, so there's no difference in that," Adams said.
"Our bodies are used to it from playing on the European schedules and playing in different competitions, so when we come to Concacaf and to World Cup qualifying, at least we have a little bit of a feel for it. And we're a little bit into our season now so I think the fitness is there, which also helps."
The American side hosts Jamaica first on Thursday at Q2 Stadium, before facing Panama and Costa Rica.