Tottenham Announce £68.6m Loss for 12 Months Ending June 2020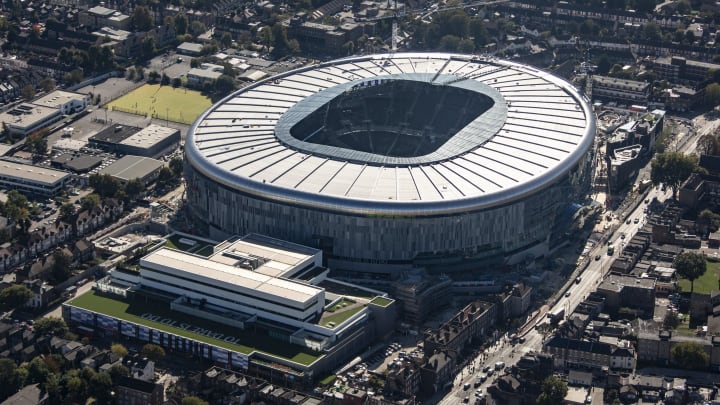 Tottenham finances have been hit hard by the coronavirus pandemic / David Goddard/Getty Images
Tottenham Hotspur have announced an overall loss of £68.6m for the 12 months ending 30 June 2020, which is largely the result of the impact of the coronavirus pandemic on revenue and the cost of paying off the club's new £1.2bn stadium.
Chairman Daniel Levy admitted the crisis could not have come at a worse time for Spurs and is anticipating a further irrecoverable loss of income of more than £150m for the 2020/21 campaign.
Daniel Levy said the crisis has come at the worst possible time / Alex Burstow/Getty Images
30 June 2020 would normally have signified the end of the 2019/20 season, but a three-month pause between mid-March and mid-June saw a big reduction in the number of games played.
Overall revenue was £402.4m compared to £460.7m for the previous year.
Even though only 14 of 19 home Premier League games were played in the 12 months ending 30 June 2020, Spurs still recorded greater matchday revenue than in 2018/19. The new stadium is a factor, but seeing it closed to fans after March will have a knock-on effect yet largely unseen.
Commercial revenue for the year was also up a healthy £26m, but broadcasting revenue dropped from almost £150m to below £100m as a result of fewer games and deferred payments.
Broadcasting revenue took a major hit in 2020 / Visionhaus/Getty Images
Spurs also recorded smaller revenue in the Champions League than in 2018/19 as a result of exiting the competition much sooner in the first knockout round, having previously reached the final.
"We are currently in the midst of one of the most challenging times ever experienced. The impact of the pandemic on our revenue is material and could not have come at a worse time, having just completed a £1.2bn stadium build which is financed by club resources and long-term debt," Levy said in an official statement alongside the published figures.
"The 2020/21 season has so far seen no fans at games and this is compounded by a loss of third party events such as NFL, concerts, the closure of stores and visitor attractions.
"Our estimate for the current financial year of the potential loss of revenue, should the stadium remain closed to fans, is in excess of £150m. Clearly this would be an irrecoverable loss of income."
But Levy and Spurs are proud of their contributions during the pandemic, opening the stadium for use by the NHS and hosting over 41,000 antenatal appointments for the North Middlesex Hospital, as well as becoming a venue for coronavirus testing.
The club is also hopeful of being able to oversee a safe return for fans by preparing the stadium and working on digital ticketing and fan ID validation processes.
---
For more from Jamie Spencer, follow him on Twitter and Facebook!