The Sunday the Premier League Relegation Battle Came Alive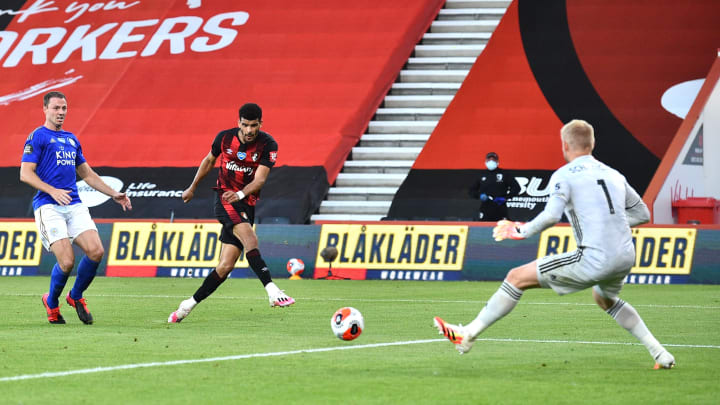 On Saturday afternoon, it looked as if the relegation battle was winding down.
Norwich's drop back into the Championship was confirmed, Watford had picked up a huge win over Newcastle that put them a big step closer to safety, and with Aston Villa and Bournemouth facing tough Sunday fixtures, it really should have been the weekend we were given a clear indication of who was staying up, and who wasn't.
Should have - but football being the bloody brilliant sport that it is, 'should' doesn't often apply.
The door was closed on Saturday, but someone forgot to lock it – and on Sunday, two teams came charging straight back in and left it open wide behind them.
A remarkable day of relegation action kicked itself out of first gear when Villa took on Palace; a game that was pencilled in as Palace's return to winning ways and another nail in struggling Villa's coffin. Dean Smith's side weren't for lying down though, and delivered a gritty, gutsy performance that out-Hodgsoned Roy Hodgson.
They had the sort of cutting edge they'd lacked all season to this point; two fine finishes from Trezeguet, one just before the break and one 15 minutes later, dismissed a strangely spineless Palace team who appeared to have downed tools with nothing to play for.
A defeat would certainly have consigned Villa to the worst-case scenario but, while four points from safety is hardly an enviable position with nine left to play for, the Villans will now be fighting tooth and nail to get themselves within a win of West Ham ahead of their final day showdown in two weeks' time.
As much as Villa's situation was looking desperate prior to Trezeguet's heroics, Bournemouth's looked utterly beyond repair – and that was before they turned in a completely woeful first half against Leicester in Sunday's late game that left them staring right down the barrel.
Jamie Vardy's goal separated the teams – a god-awful tackle-finish made possible only by Lloyd Kelly's comical backheel 'clearance' – but the Foxes' failure to put the game to bed came back to bite them in the wildest fashion imaginable.
The capitulation from Brendan Rodgers' side was like a scene from Keystone Cops. Kasper Schmeichel hoofed the ball off the backside of Wilfred Ndidi, who in turn conceded a penalty; Caglar Soyuncu saw red for taking a swipe at Callum Wilson in the goalmouth; Dominic Solanke – who had never previously scored a league goal for Bournemouth – slalomed through the entire Leicester defence to fire in his second of the evening.
The net result of a game Leicester dominated for 66 minutes? Bournemouth 4, Leicester 1.
It was the sort of twist of fate so bizarre and unpredictable that, if you believed in that type of thing, you would say was written in the stars.
It was supposed to be the Sunday that wrote Villa and Bournemouth off for good, yet as we enter the three final rounds of fixtures, neither have admitted defeat yet. The Cherries are within a win of Watford and West Ham, and Villa are just a point further back. The entire thing has the potential to turn on its head starting on Wednesday when Bournemouth travel to Manchester City.
Both Bournemouth and Villa desperately need another break or two to go their way. As things stand, it's still difficult to see either, let alone both, pulling off an escape; but no more difficult than it would have been to predict either, let alone both, picking up priceless victories on the relegation battle's Super Sunday.