Transfers
The Bulls**t-O-Meter: January's transfer rumours - ranked by ridiculousness
Jan 15, 2021, 8:00 PM GMT
We're into week three of the January transfer window already, and while the DONE DEAL columns aren't filling up quite as quickly as we'd like, the rumour mill is busier than ever.
Fortunately, 90min have just the thing to separate the wheat from the chaff. Oh yeah, you better believe it.
The trusty BULLS**T-O-METER is back for its first outing of 2021.
Get in, losers, we're going rumour rating.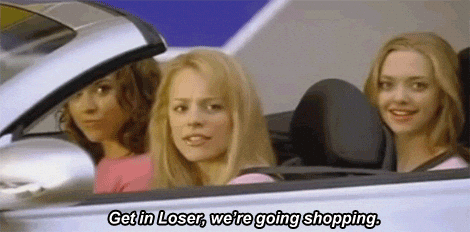 8.

Emiliano Buendia
Linked clubs: Arsenal

Let's start with a nice easy one, where almost everything that has been in the headlines recently is more or less on the money.

Arsenal want an attacking midfielder, Norwich have an attacking midfielder. Norwich name the price, Arsenal sulk over it for ages waiting for Norwich to change their mind.

What we're yet to see is the bit where the Gunners eventually realise the price isn't coming down, and pay an extra 10% because they waited for weeks to actually submit an offer.

But give it time.

Possibility of future transfer: Dead certain
Likelihood of January move: Reasonable
BULLS**T-O-METER RATING: 2/10
7.

Yves Bissouma
Linked clubs: Arsenal, Liverpool, Manchester United

Oh how we spoil you, Arsenal fans.

Here we've got another deal that actually looks fairly plausible.

Reports here are all along the same track, with Arsenal showing the most interest in Brighton's standout midfielder, as Liverpool and Manchester United watch things closely and consider a summer approach.

Slight whiff of sh**e emanating from a report that claims the player has already told friends he would prefer Arsenal to 'any other Premier League club' but we can't penalise it too heavily for that.

Graham Potter has shot down suggestions he could leave in January, granted, but Brighton are closing in on Moises Caicedo - who would be a theoretical replacement for Bissouma.

Possibility of future transfer: Very very likely
Likelihood of January move: Slim but not impossible
BULLS**T-O-METER RATING: 4/10
6.

Odsonne Edouard
Linked clubs: Arsenal, Leicester, Lyon

Yeah, this one smells a little fishy.

Celtic are struggling in Scotland and look set to finally yield the title that has been all theirs for the past nine seasons to rivals Rangers. But that doesn't mean they're about to roll over and sell up on the cheap.

There have been links with Leicester (stemming from a very non-committal response from Brendan Rodgers which 'didn't rule out' a move), while Arsenal (other priorities) and Lyon (literally just replaced Moussa Dembele with Islam Slimani) have made occasional headlines.

None of the links have been outright ludicrous, which just about saves it. But it's very unlikely to see anyone coming up with a fee this month that would tempt Celtic to part with him - especially considering his form this season has been far from enticing.

Possibility of future transfer: Likely
Likelihood of January move: Not happening
BULLS**T-O-METER RATING: 6/10
5.

Declan Rice
Linked clubs: Chelsea, Manchester United

Chelsea's interest in the West Ham midfielder/defender/whatever he is has been no secret, and it's widely accepted that the only reason it hasn't happened yet is due to the Irons' asking price - somewhere between £50m-£250m depending on who you believe.

It's feasible they could move in for him again, but that's not likely to be in January - West Ham are under no pressure to sell mid-season and risk derailing their campaign at the halfway point.

What seems even less likely is that Manchester United, who have finally settled into a steady rhythm, are prepared to offer genuine competition at this stage - especially since Ole Gunnar Solskjaer is having serious problems fitting in all his midfielders as things stand.

Feasible should a couple of Paul Pogba, Fred or Nemanja Matic move on. But that's not going to happen this month - even if they are interested. Don't hold your breath for now.

Possibility of future transfer: Highly likely
Likelihood of January move: Very low
BULLS**T-O-METER RATING: 6.5/10
4.

Paul Pogba
Linked clubs: Juventus, PSG, Real Madrid

We haven't half seen some amount of bulls**t with Pogba over the years, but since his agent Mino Raiola started running his mouth again last month, it has kicked into overdrive.

He might well leave Manchester United in the summer, he might well want to leave Manchester United in the summer, he might well already be planning his return to Juventus. But Jesus Christ.

Everything he does is spun into a 'transfer hint', be it sensationally admitting that he wants to play football, or liking a vague Instagram post from one of his friends, or arriving at training in a car by himself.

He doesn't help his case by letting his agent run riot, granted, but the guy cannot win.

As far as his 'imminent summer move' goes, reports of interest from Spain and Italy have died down, with PSG emerging as an apparent contender.

Possibility of future transfer: Likely
Likelihood of January move: No
BULLS**T-O-METER RATING: 7.5/10
3.

Shkodran Mustafi
Linked clubs: Barcelona

Moving back to Arsenal, it's not just incomings that Mikel Arteta will be worrying about this January.

That's because we know, you know and he knows that there's an awful lot of deadwood floating around at the Emirates and it's neighbouring facilities; a category that German central defender, and one-time World Cup winner, Shkodran Mustafi falls into nicely.

But the fanciful notion that he's off to Barcelona, the new banter club (from a financial management standpoint, anyway), is most likely rather wide of the mark and is instead the cunning masterpiece of an agent looking for any excuse to escape lockdown for 'work' purposes.

Possibility of future transfer: Dead certain (but not to Barça)
Likelihood of January move: Not on Arteta's nelly
BULLS**T-O-METER RATING: 7.5/10
2.

Christian Eriksen
Linked clubs: Ajax, Arsenal, Borussia Dortmund, Juventus, PSG, Manchester United, Tottenham, West Ham, Wolves...(cont.)

Throw enough transfer rumours at a wall and some will eventually stick, right?

Having been frozen out of the picture under Antonio Conte, Eriksen is looking certain to leave Inter this month. We're not disputing that much.

The list of clubs who have been linked is absolutely ludicrous, though, and we can therefore surmise that 95% of what is being reported here is, in fact, utter bulls**t.

Next!

Possibility of future transfer: Dead certain
Likelihood of January move: Very very likely
BULLS**T-O-METER RATING: Still a solid 8/10
1.

Kalidou Koulibaly
Linked Clubs: Manchester United, Liverpool

There was once a transfer world where Sergio Ramos' contract at Real Madrid wasn't expiring, Dayot Upamecano didn't exist as a defender - or possibly even a person - and the only hot commodity that everybody wanted was Kalidou Koulibaly.

Apart from one small, but rather significant detail. Did anybody actually want him then and does anybody actually want him now? The answer to the former of those questions can perhaps be found when you consider how many bids with Napoli were actually lodged. None, to be precise.

The answer to the latter can likely be found in the gossip columns up and down the country. Koulibaly isn't there, the 'interest' has evaporated and the Senegalese superstar has missed his chance to leap into superstardom.

So why is he on the bulls**t-o-meter? Because our old buddy, and Napoli president, Aurelio De Laurentiis, couldn't help slapping a £100m price tag on him in a recent interview, even though all of the above suggests that he is, in fact, no longer relevant.

And to us the idea that Napoli could possibly get £100m out of anybody for Koulibaly is, well, absolute bulls**t-o-meter gold.

Possibility of future transfer: That ship has sailed
Likelihood of January move: Absolutely not
BULLS**T-O-METER RATING: 10/10