Premier League
The best Scandinavian footballers in Premier League history - ranked
Morten Gamst Pedersen certainly makes the list / David Rogers/Getty Images
There's a new Scandinavian heartthrob blessing our Premier League screens - and he's threatening to be one of the best we've ever seen.
Martin Odegaard may end up being a temporary addition to the English top flight, but Arsenal supporters are already smitten with the Real Madrid loanee, and neutral viewers can't help but admire the grace and style of the 22-year-old.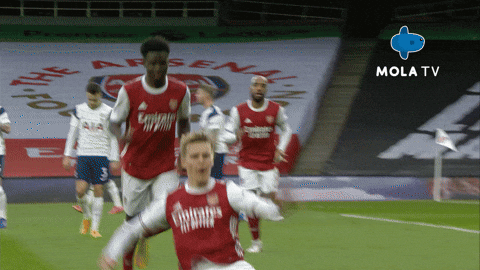 Gooners will have been elated to hear the Norway international admit he now feels at home at the Emirates stadium, and noted that it's the dream of most of his compatriots to come and test their mettle in England.
Will he stay beyond the summer? That remains to be seen. But to thank Odegaard and his fellow Scandinavians for their determination to break into the world of English football, 90min has decided to compile a list of the best players from Denmark, Norway and Sweden to ever play in the Premier League.
Oh yeah, and it's ranked, of course, based on their impact in England. Enjoy.
---
30.

Henrik Larsson
A football legend who graced us with his presence / ANDREW YATES/Getty Images
Henrik Larsson was a Premier League player for only three months, but he remains an icon of the top flight, having demonstrated that even into his late 30s he still had what it took to mix it at the highest level.
---
29.

Jan Molby
A classy operator / Clive Brunskill/Getty Images
A versatile and classy midfielder, Jan Molby enjoyed eight years at Liverpool, although his best performances came prior to the conception of the new Premier League format. Still, a player to be remembered.
---
28.

Peter Lovenkrands
Lovenkrands enjoyed five years in England / Laurence Griffiths/Getty Images
A great forward, and possibly the only Scandinavian on the list to rock a thick, native Scottish accent. Seriously, it's mental, go and check it out.
---
27.

Nicklas Bendtner
An icon of the game / Jamie McDonald/Getty Images
No, this is not a joke - although it is pretty funny. If we talk about the impact players have left on the Premier League, few deserve to be higher than Lord Nicklas Bendtner.

The man has a cult following, and hit 45 goals for the Gunners before eventually being kicked off his throne. A legacy no one will forget.
---
26.

Jonas Olsson
A strapping defender / Laurence Griffiths/Getty Images
Being a Premier League regular is no mean feat, no matter where your team finishes in the table. So, for Jonas Olsson to help consolidate West Bromwich Albion as a top-tier side for seven consecutive seasons? That's an effort worth hailing from the commanding defender.
---
25.

Johan Elmander
Johan Elmander scored one of the great Premier League goals for Bolton Wanderers against Wolverhampton Wanderers, back when the former were good, and the latter were rubbish. Ah, the glory days.
---
24.

Andreas Christensen
On the right path / Richard Heathcote/Getty Images
Chelsea thought they'd hit the jackpot when they saw Andreas Christensen coming through their academy, but several years later, he's still flattering to deceive. He is beginning to look the business under Thomas Tuchel, however...
---
23.

Josh King
Back where he belongs / Pool/Getty Images
Has Josh King moved to Man Utd yet? No, not yet. But he did earn a Premier League return by joining Everton from Bournemouth this summer. A quality forward on his day.
---
22.

Victor Lindelof
Lindelof is a regular for the Red Devils / Alex Pantling/Getty Images
He may not be a firm favourite among Man Utd supporters, but Victor Lindelof has made a name for himself as a Premier League regular at the heart of the Red Devils' defence. He can't be that bad then, can he?
---
21.

Anders Svensson
A solid Southampton servant / Phil Cole/Getty Images
The biggest compliment we could pay Anders Svensson is that, if he were playing for Southampton in the modern game, then he probably would have earned a move to Liverpool by now. A great midfielder.
---
20.

Zlatan Ibrahimovic
Many doubted whether the hype around Zlatan Ibrahimovic was deserved before he joined Manchester United, and now, as some form of punishment, we have to listen to the endless tripe that comes dribbling out of his mouth every day.

However, he's one of the best strikers of all-time, and a vital player in the Red Devils' EFL Cup and Europa League winning side.
---
19.

John Carew
John Carew, Carew! He's bigger than me and you! The man mountain enjoyed five years in the Premier League, scoring most freely at Villa, in a team which finished sixth three seasons on the trot.
---
18.

Claus Jensen
Attacking midfielder Claus Jensen was a Premier League star for seven years during the glorious years of Charlton Athletic, and then with Fulham. An underrated magician in the final third.
---
17.

Pierre-Emile Hojbjerg
A leader / Sebastian Frej/MB Media/Getty Images
Tottenham Hotspur have unleashed a monster at the base of their midfield, and that creature is Pierre-Emile Hojbjerg. The Dane will be a regular in that side for years to come, if they can keep hold of him.
---
16.

Henning Berg
A Premier League winner / Clive Brunskill/Getty Images
Henning Berg was a three-time Premier League winner with Blackburn Rovers and Man Utd, as well as being part of the treble-winning side of 1999. Can't argue with that.
---
15.

Brede Hangeland
A monster at the back / Julian Finney/Getty Images
Fulham fans will reminisce with a tear in their eye at the brilliant spell they enjoyed with Brede Hangeland in the team.

The Norwegian centre-back led the Cottagers to the UEFA Cup final in 2010, and was a constant presence throughout their top-flight journey.
---
14.

Seb Larsson
A Sunderland legend, Seb Larsson wowed Premier League viewers with his wicked free-kicks and dangerous deliveries for six years, while he also spent a happy five-year spell at Birmingham City.
---
13.

Thomas Gravesen
What a scary man / Alex Livesey/Getty Images
Can you name a more iconic baldy midfield partnership than Thomas Gravesen and Lee Carsley? The Dane ended up moving to Real Madrid, where he crocked Robinho in a training session. A big win for the human race, that.
---
12.

Martin Laursen
A warrior / Stu Forster/Getty Images
Although his time at Aston Villa was plagued and ultimately ended by injury, Martin Laursen still goes down as a Premier League legend. He was a rock at the back, showing what he'd learned from Alessandro Nesta and Paolo Maldini during his time at Milan.
---
11.

Thomas Sorensen
A reliable presence / Ross Kinnaird/Getty Images
Sunderland, Villa and Stoke City fans will all hold fond memories of Thomas Sorensen, particularly in Staffordshire, having helped the Potters reach their first ever FA Cup final in 2011.
---
10.

Jesper Gronkjaer
One of the originals / PAUL BARKER/Getty Images
This man changed the course of Premier League history. His assist and goal in a 2-1 victory over Liverpool in 2003 handed Chelsea fourth spot and Champions League qualification, convincing Roman Abramovich to buy the club. The rest, as they say...
---
9.

Olof Mellberg
A champion / Richard Heathcote/Getty Images
Another of Villa's team of Scandinavian superstars from the noughties. Laursen's partner, Olof Mellberg, was one of the toughest centre-backs the Premier League has seen. Strong, no nonsense and a commanding presence, he was a real leader for the Villans in his seven years in the Midlands.
---
8.

Daniel Agger
A tough cookie in the defence / Julian Finney/Getty Images
Although his time at Anfield came during Liverpool's near-trophyless period, Daniel Agger is warmly remembered by the Reds fanbase. He also scored the goal which took them to a Champions League final. Legend.
---
7.

Morten Gamst Pedersen
A Premier League legend / Bryn Lennon/Getty Images
This man just screams, 'Premier League glory years'. Morten Gamst Pedersen is a Blackburn Rovers legend, and rightly so. A wand of a left foot, the Norwegian star made almost 300 appearances over nine years, crashing home some iconic goals in the process.

The streets will never forget.
---
6.

Christian Eriksen
Christian Eriksen's time at Tottenham Hotspur may have ended under a cloud, but for almost seven years, this guy was worshipped at White Hart Lane. A maestro and an artist in possession, the Dane could create chances from absolutely nothing. He's definitely missed in north London.
---
5.

John Arne Riise
Could anyone hit the ball harder than John Arne Riise, standing over a free kick? He was the Premier League's answer to Roberto Carlos, boasting a Thor-like hammer of a left peg.
---
4.

Kasper Schmeichel
It says it all / Michael Regan/Getty Images
A hero of the impossible Leicester City Premier League title-winning side, Kasper Schmeichel has proven himself to be one of the top five or six goalkeepers in England over the past decade. Like father like son...
---
3.

Ole Gunnar Solskjaer
The baby-faced assassin. Ole Gunnar Solskjaer arrived at Man Utd as a boy, and is continuing his legacy as a man and a manager. On the pitch, he scored the winning goal in the 1999 Champions League final, one of 126 he notched for the Red Devils.

Put some respect on the man's name.
---
2.

Freddie Ljungberg
The iconic red mohawk, the invincible season, the countless curling right-footed strikes from outside the box. Freddie Ljungberg was a brilliant winger, and an Arsenal hero.

What a baller.
---
1.

Peter Schmeichel
The Scandinavian goat / ERIC CABANIS/Getty Images
The greatest, simple as that. The goalkeeper's role is rapidly changing before our eyes, but back when saving shots and keeping clean sheets was priority numbers one, two and three, Peter Schmeichel was the best in the business.

A giant between the sticks, and a key component in Man Utd's famous treble-winning side. An extra point awarded for that cartwheel in the Champions League final. Also brought another man on this list into the world. Saves and assists.
---