Team Celebrations, Shirt-Swapping & Spitting Among Expected Banned List When Premier League Returns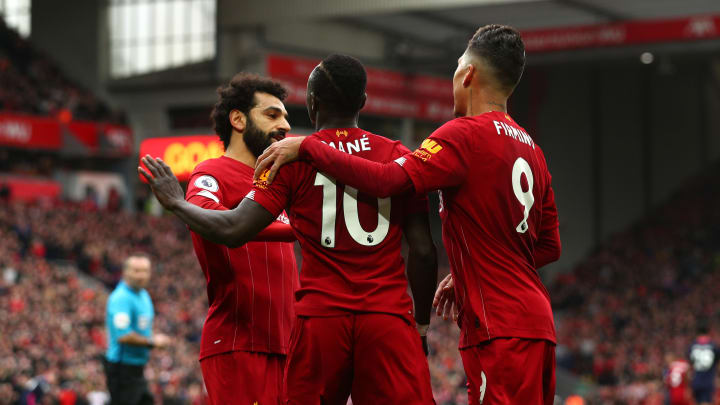 Jan Kruger/Getty Images
As the Premier League tries its best to bring football back to our screens, some rather outlandish decisions are expected to be made in order to ensure football goes ahead without further spreading the coronavirus.
Plans are currently in place for top flight football in England to return next month, with various strategies and solutions to the current coronavirus pandemic being touted as officials across the country scramble for a viable solution.
How exactly it does return it not known yet, but one thing for sure is that no fans will be present for any potential matches. Playing football behind closed doors doesn't solve all the issues, however, as a multitude of other aspects could result in the coronavirus spreading.
Which brings us onto the latest update, this time courtesy of the Telegraph. As part of the new protocols being put in place by the Premier League to ensure that the 2019/20 season is completed, spitting, swapping shirts after matches, sharing water bottles and even team celebrations are expected to be banned as part of the plans.
These bans, they say, could be in place for up to 12 months. They will provide an insight into what 'normal' will be classed as moving forward.
Spitting is listed as one of the main areas of concern, with strict rules set to be put in place to stop players doing so in training during the weeks building up to the top flight's return. No confirmation on the matter has occurred yet, meaning the potential sanctions they face could be anything from a talking to up to a yellow card. Who knows.
Visionhaus/Getty Images
Yet, no movement can be made until a restriction on UK lockdown measures is called by the Prime Minister, Boris Johnson, although it is believed that Sunday 10 May will see restrictions eased - opening the door for sport to come back.
If such action is taken, then a meeting between the 20 Premier League clubs will occur to discuss in more detail how to proceed with the campaign. The league club captains, Professional Footballers' Association and League Managers Association will all also be involved in discussions in a bid to reach a consensus.
---

For more from Ross Kennerley, follow him on Twitter!