UEFA Euro 2020
Suspected car bomb discovered prior to Italy's Euro 2020 clash with Switzerland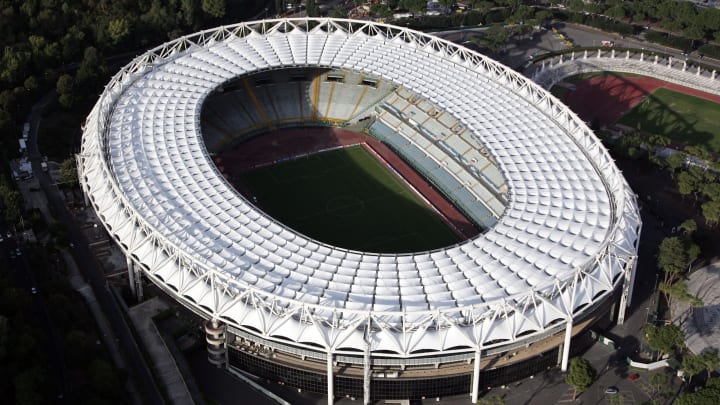 A suspected car bomb was found near the Olympic Stadium / Gareth Cattermole/Getty Images
A suspected car bomb was located near to the Olympic Stadium in Rome just hours before Italy kicked off their Euro 2020 clash with Switzerland,
Police were notified of the device after a fan spotted the suspicious item inside a Smart car on Wednesday evening. The car was just a few kilometres away from one of the competition's host venues in the Piazza Mancini district, with the bomb squad immediately called to the scene.
Fans were reportedly passing through the area as they made their way to the stadium for the game, though a controlled explosion was not necessary once the bomb squad were in attendance, despite the fact it's been confirmed the item could have exploded.
It has since been revealed that the device - which alerted passers by due to the wires which could be seen - contained gunpowder and bolts, and was found in a vehicle belonging Rome resident Marco Andrea Doria.
Mayor of Rome Virginia Raggi has since taking to social media to confirm the news, though he offered no further information regarding the device.
"A bomb was found in the car of Marco Doria, president of the Table for the redevelopment of parks and historic villas in Rome. A very serious fact, I express my full solidarity," he said as reported by Corriere dello Sport.
Italy' clash with Switzerland went ahead as planned / Claudio Villa/Getty Images
Thanks to the swiftness of the relevant authorities who attended the scene, the device caused no harm to passers-by and Italy's Euro 2020 Group A clash with Switzerland was able to kick off as planned.
Roberto Mancini's side kicked off their campaign against Turkey on Friday with an impressive 3-0 win in the Olympic Stadium, and another win against Switzerland on Wednesday night will be enough to book their place in the knockout rounds of this summer's competition.
---