Rubin Kazan & Leonid Slutsky return with 2021 Christmas banger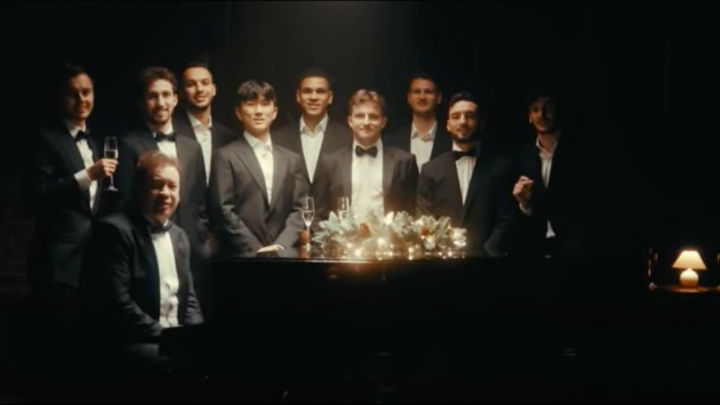 Leonid Slutsky returns with the help of Rubin Kazan's squad / Rubin Kazan's Official YouTube
The shambles that was 2020 was saved by Rubin Kazan manager Leonid Slutsky's glorious rendition of Mariah Carey's All I Want for Christmas Is You.
2021 hasn't been much better, so just when we needed him most, Slutsky is back with a new banger.
But this time, he's got the whole gang involved.
The song of choice for 2021 is Wham!'s beloved Last Christmas, and instead of just one person signing, we've been blessed with several different renditions of the song in multiple different languages.
We kick off with loanee German Onugkha, who gives us a gloriously soulful rendition of the song to really set the tone... but the fun is just beginning.
Next up is centre-back Montassar Talbi. Channelling his inner X Factor winner, Talbi dons his finest leather and switches the vibe up to French. The tempo is building.
Suddenly, we're in Squid Game, and it's a party.
Hwang In-beom, the South Korean central midfielder, treats up a disco remix of the song while some Masked Men dance around him. Honestly, it bangs.
Former West Ham youngster Sead Haksabanovic then chips in with a remarkably out-of-place English rap to thank the Rubin fans for their support, but then the real party starts.
It's Slutsky time.
In his finest tuxedo, the former Hull City manager sits down at a grand piano to pour his heart out on the keys, and it's just as brilliant as you'd imagine.
As long as Slutsky's here, 2022's going to be alright.