Rating the Current Milan Squad's Chances of Surviving the Ralf Rangnick Cull There comes a time when we must stop referring to Milan as a 'sleeping giant,' and face the facts. They're simply not very good anymore.
I Rossoneri have suffered an incredible fall from grace since winning their last Scudetto in 2011. Following some serious financial problems, coupled with horrendous investments on the pitch, they are now lagging miles behind the other Champions League hopefuls.
But as with every summer, there is a renewed sense of hope on the horizon. And that hope comes in the shape of a man. A man who has proven himself to actually be competent in the transfer market.
Ralf Rangnick has worked wonders during his time as sporting director of RB Leipzig, recruiting some of Europe's hottest talents and developing them into fully-fledged superstars. But the moment has come for a new challenge - and suffice to say, he's picked one hell of a battle.
There is plenty of excitement surrounding the German's arrival, and Rossoneri supporters will be desperate to see a complete overhaul in their shoddily-assembled squad, with plenty of big earners and even bigger egos facing the axe.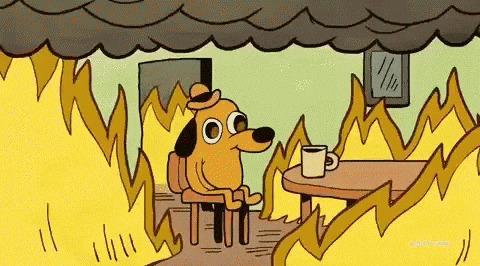 But who is likely to survive the Rangnick boot camp, and who will be cast out of the San Siro door come the start of the 2020/21 campaign? 90min puts the Milan squad through its paces.
Goalkeepers
Gianluigi Donnarumma - A very good goalkeeper, and one who, despite earning absolute mega-bucks, Ralf will be hoping to hold on to for the future. Rangnick Rating: He's a keeper - 10/10
Antonio Donnarumma - The brother of a very good goalkeeper. Antonio was brought to the club as part of a power-play that saw fratello Gianluigi sign his long-term contract with I Rossoneri. There'll be no stragglers on Rangnick's ship, though. Rangnick Rating: He's a goner - 2/10
Asmir Begovic - Currently on loan from Bournemouth, Begovic may bag a permanent deal - if he's happy to keep the bench warm for Donnarumma. Rangnick Rating: Decent backup - 6/10
Defenders
Theo Hernandez - Without a doubt, Milan's star performer this season. An explosive and powerful left-back, Rangnick will be desperate to keep the Frenchman in Milan for another year, at least. Rangnick Rating: Milan's most wanted - 10/10
Davide Calabria - Previously looked to be the future of Milan's right-back slot, but a poor season (along with most of his teammates) has raised some question marks over his capabilities. Rangnick Rating: Plenty to prove - 5/10
Andrea Conti - One injury too many for Conti. A talented full-back, but there'll be no passengers on the treatment table under Ralf. Rangnick Rating: This relationship can't Conti-nue - 4/10
Leo Duarte - A squad player, but nothing more. Rangnick Rating: Nothing wrong with a benchwarmer - 6/10
Matteo Gabbia - A young lad developing in the youth academy, Gabbia won't be going anywhere. Rangnick Rating: Never sell a local boy - 7/10
Diego Laxalt - An extremely poor investment by I Rossoneri. Laxalt is a decent player for a mid-table team, but Milan must aim higher. Rangnick Rating: Time to go, Diego - 2/10
Simon Kjaer - Arrived in January on loan with an option to buy, and with plenty to give as a squad player. Rangnick Rating: Keep Kjaer, if the price is right - 7/10
Alessio Romagnoli - Captain and leader. Romagnoli may not be an elite defender, but he is irreplaceable in that Rossoneri defence, and they'll struggle to bring in any better than the Italian this summer. Rangnick Rating: Captain Fantastic - 9/10
Mateo Musacchio - One of the regular starting centre-backs for Milan over the past couple of seasons, but Rangnick will be looking for a better partner for Romagnoli. Rangnick Rating: Not Milan quality - 5/10
Midfielders
Ismael Bennacer - The future of this midfield. Bennacer is a brilliant player, and despite failing to anchor down a place in the team under Marco Giampaolo, he is shining brightly under Stefano Pioli. Rangnick Rating: Give the man whatever he wants - 10/10
Giacomo Bonaventura - The Italian midfielder's contract expires at the end of the season, and although he is one of the more dynamic stars in this team, no new deal is on the horizon. Rangnick Rating: A shame, but time to say goodbye - 5/10
Lucas Biglia - Like Bonaventura, Biglia's current deal will run out at the end of this campaign, and there is little indication that the club will be extending his stay. Rangnick Rating: Probably for the best - 3/10
Hakan Calhanoglu - If you're looking for someone who can shoot from 40 yards and consistently rattle the ball into his marker's shins, we've found your man. A frustrating performer, but will the new man in charge give Calhanoglu one more shot at glory? Rangnick Rating: Big gamble - 3/10
Franck Kessie - Another man who promised so much, Kessie has failed to deliver since his move to San Siro in 2017. But there is so much talent in there, waiting to be unlocked... Rangnick Rating: Risky decisions to be made - 5/10
Rade Krunic - Another below-par performer, Krunic has rarely featured for I Rossoneri. Rangnick Rating: Cash in and buy better - 3/10
Lucas Paqueta - What a miserable signing this has been. Paqueta was immediately billed as the next Kaka upon his arrival, but 0 goals and 0 assists this season tells us all we need to know. Rangnick Rating: Flop alert - 3/10
Alexis Saelemaekers - Signed on loan with an option to buy, Saelemaekers is a versatile starlet who can play in defence or midfield, and is one for the future. Rangnick Rating: Hidden gem 7/10
Forwards
Zlatan Ibrahimovic - A good character to have around the club with an elite winning mentality. But can they afford to keep him? Rangnick Rating: Dare to Zlatan - 8/10
Rafael Leao - Struggled in his first season in Italian football, but surely there's more to come from this promising forward. Rangnick Rating: Last chance saloon 6/10
Samuel Castillejo - Failed to impress, until showing glimpses before the campaign came to an abrupt end. May be too little, too late. Rangnick Rating: San Siro sayonara Sam? - 5/10
Ante Rebic - Improved in the latter stages of this season, especially when playing alongside Ibrahimovic. Rangnick Rating: Earned a second chance - 7/10