The Switch
PUMA unveil new Spectra boot pack with Neymar & Antoine Griezmann
Apr 2, 2021, 4:00 PM GMT+1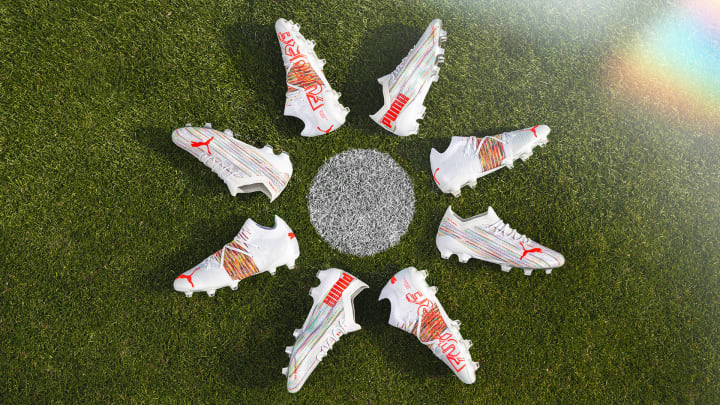 PUMA have released their all-new Spectra boot pack as part of their 'Only See Great' platform, designed to inject some much-needed optimism into the world during such uncertain times.
The 'Only See Great' campaign kicked off in a huge way late in 2020, with a docu-series following PUMA athletes like Newcastle United's Allan Saint-Maximin and Jamaican sprinter Usain Bolt on their quest for greatness.
The series is all about how these high-profile athletes prepare themselves for success, and PUMA have now done their part to contribute to greatness by releasing the Spectra pack, which has been specially crafted to help amplify the talents of the game's top players.
The pack features the FUTURE Z 1.1 and ULTRA 1.2 boots, both of which come with bright, brilliant graphics which encourage wearers to see outside the ordinary and create their own memorable moments between now and the end of the season.
Beginning with the FUTURE Z 1.1, they have been crafted to give an edge to the world's most creative players, including Paris Saint-Germain star Neymar and Barcelona's Antoine Griezmann, by providing extra support and optimal lock-in for explosive moments on the pitch.
With an upper made of an all-new knitted material, the boot provides superior touch and ball control, and the Dynamic Motion system outsole all adds advanced traction.
The FUTURE Z 1.1s are all about control, but the ULTRA 1.2 revolve around speed, speed and more speed.
With an ultra-lightweight MATRYXEVO upper, these boots come with extra stability, durability and traction for explosive forward motion, but the fun doesn't stop there. The lightweight Peba SpeedUnit outsole has been fitted with subtle spikes in the forefront and V-shaped studs, giving players the chance to hit top speed quicker than ever before.
The Spectra pack is available for pre-order now on PUMA.com and other leading sportswear sites, with global release on April 8 at PUMA.com, PUMA stores and at leading football retailers worldwide.