Paul Pogba
Clubs interested in Paul Pogba remain in the dark about his future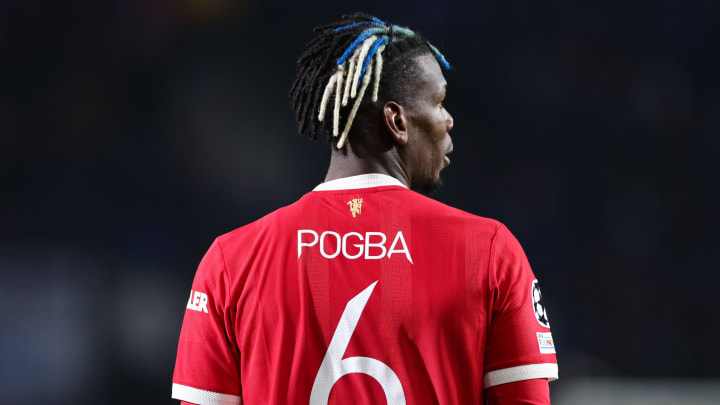 Paul Pogba yet to make decision on his future / Jonathan Moscrop/GettyImages
Exclusive - Paul Pogba has not made a decision about his future and his suitors remain in the dark over his intentions, 90min understands.
The French star, with Mino Raiola as his agent, is keeping interested parties informed of his situation - but as yet no decision has been made and few clues have been given.
As it stands, there is set to be a multi-team bidding war for Pogba - and that has long been the desire of Raiola. However, 90min has been informed by sources it is not simply a tactic to get as much money as possible. Rather, it is to get the 'right' offer for the player at this point in his career.
Manchester United remain in discussions with the 28-year-old over a new contract, despite him rebuffing advances in the past 12 months.
Pogba, who is currently set to be out of action until the New Year with a thigh injury, wants to make sure all situations are taken into account before he makes a decision on where he will be playing his football next season.
United's hierarchy have been torn on Pogba's situation for over 12 months. On one hand they do not want to lose him for nothing, but they are also unsure whether to make him the highest paid player at the club as he is believed to be seeking a weekly wage in the region of £400,000.
United are also aware that other suitors for Pogba's signature will pay him that amount. They can land a player, whose market value would otherwise be around £100m, as a free agent and that gives them more flexibility to offer big wages.
Paris Saint Germain, Real Madrid and Juventus are their main competitors for Pogba and, as it stands, all are expected to put contract offers on the table in January.
A source with knowledge of the situation has told 90min: "It was always the case that the player would wait until the New Year, that does not mean he is definitely leaving Manchester United but he wants to assess his options. That said, United are making it clear to him they would like a decision before then, but that does not look like happening."
Pogba did have previous concerns about Ole Gunnar Solskjaer's management, but it remains to be seen if that will have a bearing on his future or any talks with United.
Another club who have been recently linked is Barcelona, where Xavi has just been appointed as head coach – but they do not currently look set to make an offer.