Paul Pogba Teams Up With Stella McCartney as Part of The Huddle From adidas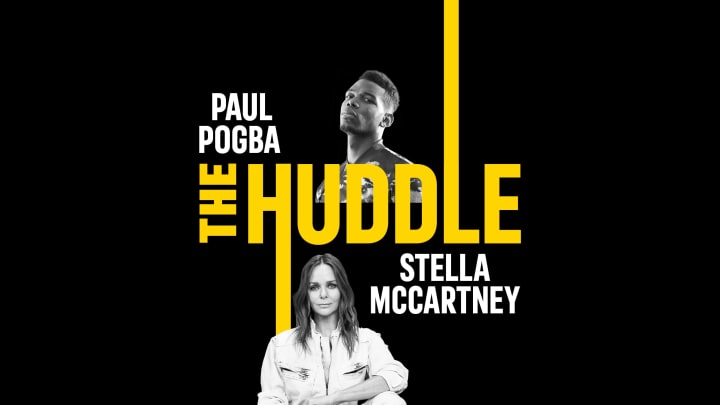 adidas present The Huddle: with Paul Pogba and Stella McCartney
adidas have been busy during lockdown.
Via their #hometeam collection, they have connected the world's creators and athletes from their living rooms, gardens and bedrooms around the world.
Global names from Ninja to Dybala have been providing us with content that has inspired the #hometeam to fight the effects of lockdown with creativity, to keep bodies, hearts and minds healthy.
So it should come as no surprise to hear that adidas have treated us to yet another series to keep us content during those long summer nights.
The Huddle sees various members of the Three Stripes team paired up in an effort to spark interesting, unique conversations between two cultural figures who may normally exist separate to one another.
In this latest episode Manchester United midfielder and fashionista Paul Pogba, catches up with renowned British designer and long-term adidas collaborator Stella McCartney from the comfort of their homes.
The two discuss Pogba's long injury layoff, his imminent return, where Paul's love of fashion came from (spoiler: it's his mum) and the intricacies of building your own brand.
They go on to chat about the crossover between football and fashion and the need for a more sustainable future in sport. The pair even discuss the idea of a future collaboration - which we would definitely be up for.
It's well worth 10 minutes of your time and you can catch the full interview below.
---
Paul Pogba and Stella McCartney featured as part of the adidas #hometeam campaign, for more information visit https://www.adidas.co.uk/hometeam