New England Revolution
New England Revolution emphasize importance of winning Supporters Shield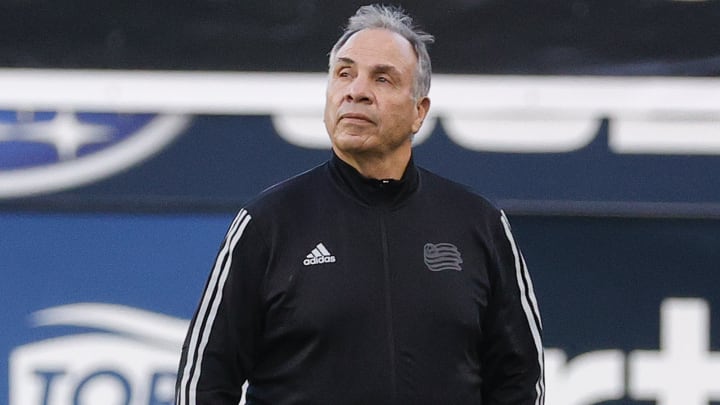 New England Revolution emphasize the importance of lifting the Supporters Shield / Tim Nwachukwu/GettyImages
The New England Revolution are well on their way to winning the 2021 MLS Supporters Shield as the leaders of the Eastern Conference, sitting clear of second place by 20 points. 
The side, led by head coach Bruce Arena, currently boasts a record of 21-6-4 with only three regular-season matches remaining. The Revs are in direct competition with Western Conference leaders Seattle Sounders, who boast 58 points and a season of 17 victories, seven draws and six defeats. 
Even with the vast lead, the New England Revolution are not losing sight of the prize or underestimating their opponent. 
"I think it means a lot to the club," Arena said of possibly raising the Shield. "Right now, that is something now that is important. We've checked a lot of boxes this year and we're so close to being winners of the Supporters' Shield that we need to clearly say that that has to be a goal. 
"To finish up the regular season as a Supporters' Shield winners, it says a lot about the players, our staff here, and the support we're getting. So, I think it would be a great accomplishment for our team."
Veteran forward Teal Bunbury added that winning the Shield would provide the team with measurable progress of Arena's impact since he joined the club midway through the 2019 campaign. 
"We kind of held off on maybe talking about it midway through the season or the past month or so, but I think now that it's right there for us, we want to win trophies as a team and as an organization. That's kind of what you're based on is your wins, trophies, and all those things. Playing well is great, but if you can win trophies, it's important.
"For me personally, I think this would be huge for the club, huge for the supporters, and it just showcases the strides we've taken as an organization to get to this point. But I don't think we should be satisfied with just winning Supporters' Shield.
"There's been teams in the past who have gotten to the end of the season, won Supporters' Shield, and kind of fizzled out in the playoffs. We definitely don't want to be a team like that. That's our goal now to win it, but our focus is the MLS Cup."