Rivals
Milan derby to be played on painted San Siro pitch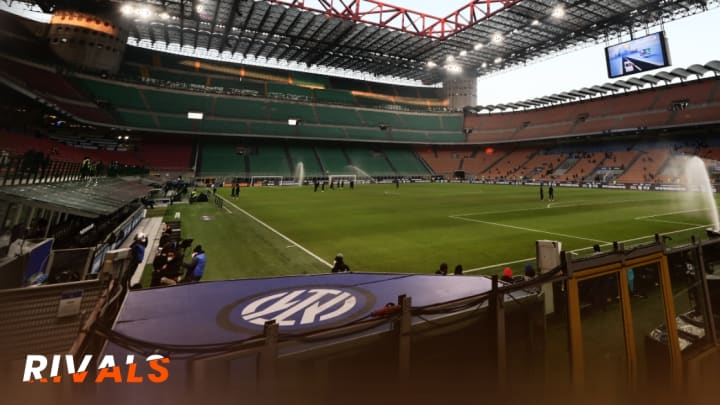 San Siro /
Inter and Milan will do battle on a partially relaid and painted San Siro surface in the Derby della Madonnina on Saturday afternoon.
The Serie A title challengers go head to head in the pick of the weekend's action as the Italian top flight returns following the winter international break.
However, there are question marks over whether the match will have the stage it deserves. The pitch at San Siro has come in for plenty of criticism in recent times, with the surface showing signs of serious wear for a number of weeks.
The managers of the Milan clubs, Simone Inzaghi and Stefano Pioli, have both called for something to be done, while Jurgen Klopp also commented on the poor state of the grass following Liverpool's Champions League group stage visit back in December.
The situation was not helped when both sides played at home in the same round of fixtures for the first time ever in the final Serie A gameweek before the pause, with Inter hosting Venezia and Milan facing Juventus on consecutive days.
The ground staff the Giuseppe Meazza have used the winter break to improve the playing surface, although La Repubblica report that only certain parts of the pitch have been relaid - leading to something of a patchwork effect.
The solution? Paint, apparently, as the clubs look to make the grass look more presentable on television. Shockingly this isn't the first time they have been forced to go to such lengths, with the cover-up regularly deployed when the pitch was in a particularly bad state ten years ago.
According to Football Italia, the playing surface is problematic because it is 70% natural grass and 30% synthetic fibres. Meanwhile, the stadium's third tier - built for 1990 World Cup - is said to be the cause of reduced airflow and sunshine which has hampered the grass even more.
---