Marco van Basten: The Cursed Ankle Which Robbed Serie A of its Greatest Talent
Oct 15, 2020, 10:35 AM GMT+1 Football is a game of hope. We watch our favourite team with blind optimism and faith that they can cause an upset against a far superior side, having spent the entire week convincing ourselves there is literally no point in even tuning in to watch this massacre.
And yet, we do turn up every week. Because of hope, and resilience. Football takes its toll, and our limits are tested more often than we would like. Why do we bother, then? We know how good it can be, that's why.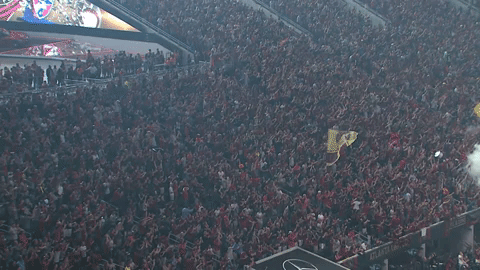 We've seen, reached and touched great heights alongside our heroes, experienced moments of brilliance we'll never forget, and learned to cherish the good times, in amongst all the heartbreak and agony.
Football is also a game of dreams, surrounded by the crippling nightmares of reality. One man who basked in the highest of heights and clung onto the faintest of hopes was Marco van Basten. One of the most talented and revered footballers of the 80's and early 90's, the Dutch striker's career was cruelly cut short by a devastating ankle problem at the age of 31.
To add to this pain, the Milan star didn't take to the field for I Rossoneri in the two seasons prior to his retirement, holding out hope that he could relive and replicate his greatest moments one last time.
Unfortunately, Van Basten never did recover to fulfil his destiny on the pitch, and while we are left with the bitter sensation of 'what might have been', we can draw from our experiences as football fans and be grateful for the glimpses of genius we did see from this mercurial striker.
The first flashes of magic were captured in his home country, where he blew the rest of the Netherlands away while leading the line at Ajax. Van Basten won three league titles with the Dutch giants, smashing a rampant 128 goals in 133 games. That is some record.
His comfort in front of goal was evident from the off. Standing 6'2" tall, the Dutchman possessed a dominant physical presence, while he could also shift in pursuit of a ball. The real magic lay at his feet, though. He was gifted with such grace and artistry when in possession, that he could do whatever he wanted with the net at his mercy. This led to the creation of some of football's greatest goals.
Van Basten pulled off arguably his greatest strike for Ajax against Den Bosch in 1986, when he dispatched a floated cross with an imperious overhead kick. He met the ball with impeccable timing, and his effort bent and powered into the top corner. It was poetry in motion - and epitomised his style of play in one action.
It was moments like this which fed the legend that became 'The Swan Of Utrecht'.
It was enough to convince Italian giants Milan to bring him to Serie A in 1987 - a decision which would change calcio forever. He adapted instantly to the demands of a whole new sport in Italy, although this godforsaken ankle problem made its first unwelcome appearance in his career.
It takes a lot of setbacks to keep a good man down. Van Basten returned in the 1988/89 campaign and lit up the Italian top flight, scoring 19 goals in 33 appearances, turning up on the biggest of stages to help Milan lift the European Cup. The Dutchman scored twice in a 4-0 victory in the final against Steaua București, the first a towering header and the second a confident close-range finish.
His ability to hurt the opposition in the air, on the ground, from near or far made him unstoppable. He could hit the back of the net from any angle, no matter how narrow (something the world would discover in the Euro 1988 final with the Netherlands). The most complete striker of his generation.
Van Basten's brilliant performances for both Holland and Milan were rewarded with back-to-back Ballon d'Or successes in 1988 and 1989, as he continued to blow the world away with his incomparable genius.
His close control, slaloming style of dribbling and unpredictability saw him deliver another 19 goals in 26 games in the 1989/90 campaign - seven appearances fewer than the year before. Along with Dutch compatriots Frank Rijkaard and Ruud Gullit, the striker revolutionised Italian football with Milan, as they defended the Champions League with a 1-0 victory over Benfica.
Van Basten turned supplier on that occasion, playing a delightfully-weighted ball round the corner to Rijkaard, who bore down on the keeper and slotted home for the only goal of the game. The Dutch were taking over Europe, and their style of play was recognised as the most attractive and successful in the business.
At the heart of that, was Van Basten. He paved the way for I Rossoneri to dominate Italian and European football in the 90s, playing a major part in their title success in 1992. He claimed the capocannoniere award on that occasion, finding the net 25 times in 31 matches. In that day and age in Italian football, that is frankly ridiculous.
That is where our happy fairytale ends, unfortunately. Van Basten's career was then halted by another ankle injury, which saw him make only a handful of appearances in the 1992/93 season, before failing to take to the field from 1993-95.
After trying to come back stronger during a torturous 24 months, in which he underwent three operations on his ankle, he decided to call time on his years at the top, much to the despair of his supporters.
The Milan legend allowed the Rossoneri to live out their wildest dreams, and even when all hope was gone, he showed the resilience to try and put a smile back on their faces. The ending was premature, but the ascent to the top was scintillating, if all too brief.