Manchester City
Manchester City announce new docuseries 'Together'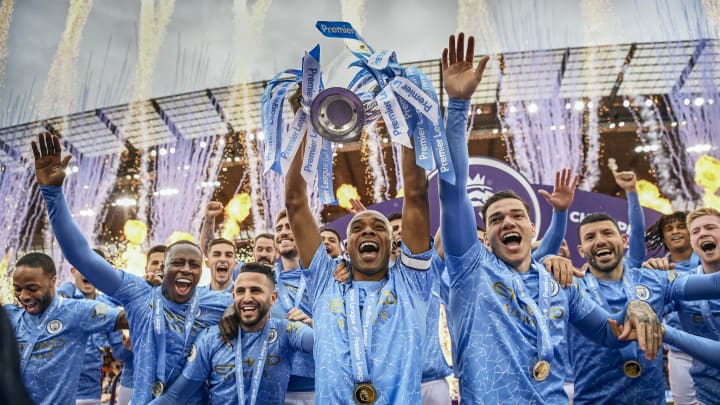 Manchester City will star in another docuseries / Michael Regan/Getty Images
With less than two months of the 2020/21 season to go, Manchester City were in the running to secure an unprecedented quadruple.
With Premier League glory all but confirmed, a Carabao Cup final and an FA Cup semi-final to come as well as a clash with Real Madrid in the last four of the Champions League, some genius television producer decided they had to catch this potentially momentous end-of-season run-in on camera.
The only problem is they bottled the FA Cup and got beat in the Champions League final by Chelsea, but meh they're going to release it anyway.
The new docuseries titled 'Together' will show the final 46 days of City's 2020/21 season, with City taking to their official website to provide fans with a flavour of what they can expect from the new series.
"In a new City Studios film, 'Together', we go inside the first-team bubble, providing unprecedented access and bringing fans closer to the players and staff than you've ever been before - an immersive journey through the final 46 days of the 2020/21 season," the statement read.
"Played against the backdrop of a global COVID-19 health pandemic, with a relentless, unforgiving fixture schedule, Pep Guardiola and his players had to find new ways of winning.
"The result was a record-breaking campaign, as City won the Premier League title for the third time in four seasons, tasted success in the Carabao Cup for the fourth straight year and reached our first ever Champions League final."
---