World News
90min's Our 21: Juventus and the Netherlands' Matthijs de Ligt
Jun 9, 2021, 2:00 PM GMT+1 When it comes to picking out the best youngsters in world football right now, Juventus defender Matthijs de Ligt is likely to be one who splits opinion.
Do you offer more weight to a player's future potential? Do you base your argument on how they've performed over the past 12 months? Do you give a bit of leeway for taking time to bed into a new club?
You see, it's not as easy as it first sounds.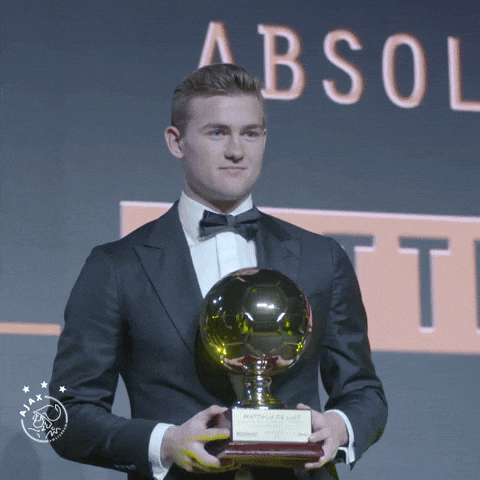 He's made the cut for us because he truly has the potential to become a superstar and he's showcased it for a number of years - despite still being just 21 years of age - so here's everything you need to know about the Dutch centre-back.
How he's performed this season
Right, this is where it gets a bit tricky.
Had we written this article a few years ago prior to him leaving Ajax we'd have been able to provide an absolutely glowing reference, but life in Turin hasn't gone as smoothly as many had expected.
De Ligt doing what he does best / Chris Ricco/Getty Images
The youngster struggled in his maiden campaign away from Dutch football, with some suggestions his hefty price tag was saving him from a prolonged spell on the substitutes' bench. He's found his feet in the Italian game a little more this season and has begun to show glimpses of the player who helped Ajax to the Champions League semi-final back in 2019.
Given De Ligt's relative lack of experience in the game, it's harsh to criticise him for taking time to adapt to a new country and a new style of play and he's been solid enough this season without looking spectacular, though Juventus will certainly be looking for more next season.
Preferred position
You may just think we're going to say 'centre-back' and move on, though there's more to it than that.
Matthijs de Ligt excelled in Ajax's setup / Matthew Ashton - AMA/Getty Images
De Ligt has played in a back four for the majority of his career, though during his time at Ajax manager Erik Ten Hag would demand his side reverted to a back three when in possession with Frenkie de Jong dropping alongside De Ligt - we're in danger of going all football hipster here, aren't we?
We're going to stop short of throwing words like 'double pivots' and all that rubbish into the mix, but to cut a long story short De Ligt is of course a centre-back, though the back four he played in at Ajax was very different to the rigid back four he plays in at Juventus and that may explain some of his early troubles at the club.
Who does he play like? 
This is going to sound really lazy, but he genuinely is your stereotypical Dutch centre-back.
Very much in a similar mould to his national team manager Frank de Boer, De Ligt's ability on the ball is what makes him stand out in the modern-day game, though his physical attributes aren't to be scoffed at.
Frank de Boer in action / Firo Foto/Getty Images
If you were to compare him to a current player - and again, this is going to seem lazy - he shares a lot of the same qualities as fellow Ajax youth team graduate Toby Alderweireld.
What De Ligt's teammates and managers have said about him
Giorgio Chiellini has praised Matthijs De Ligt / Giorgio Perottino/Getty Images
"He is the most talented youngster in Europe and we are happy to have him with us."

- Giorgio Chiellini
"At the age of 20 we already knew that De Ligt is a real captain."

- Andrea Pirlo
"He is a born leader and has a great personality."

- Frank de Boer
FIFA 21 rating and potential
With a starting-rating of 85, De Ligt is already looking like a superstar as soon as you start career mode on FIFA 21, though his potential rating of 92 makes him an absolute must.
The youngster has a decent work rate on the game and so with the right tutorage you could be in business.
Football Manager rating
You'd be lying if you said you didn't instantly check a player's stats on Football Manager to check how good they are - we're convinced some real life football managers do the same thing.
At just 21 he's already looking like an absolute top prospect, with all the really key attributes you look for in a defender already highlighted in green - that stuff's like a drug to us FM players.
Needless to say, by the year 2030 he's an absolute superstar...
What boots he'll wear at Euro 2020
Matthijs de Ligt and Lautaro Martinez / Marco Luzzani/Getty Images
Not your average footy player who wears a new pair of boots the take the bins out, De Ligt was pictured wearing the same pair of patched up Adidas X 18.1s for about two years, though more recently he's been seen wearing a new pink pair of the boots.
The Dutchman will likely be given a new pair of the same boots for Euro 2020 as a little treat. What a man.
How involved he'll be at Euro 2020
With already 26 caps to his name at the age of 21, you can probably make a pretty decent guess at this one.
Frank de Boer will be relying heavily on De Ligt this summer / BSR Agency/Getty Images
De Ligt will be central to De Boer's plans for the upcoming major international tournament, and even more so given Virgil van Dijk's announcement that he won't be fit in time for Euro 2020.
For years the Dutch were a top heavy side full of world class forwards and no decent defenders, though times are changing and De Ligt will be key to his country's efforts this summer and for years to come.