Inter
Inter reveal new Nike away kit for 2021/22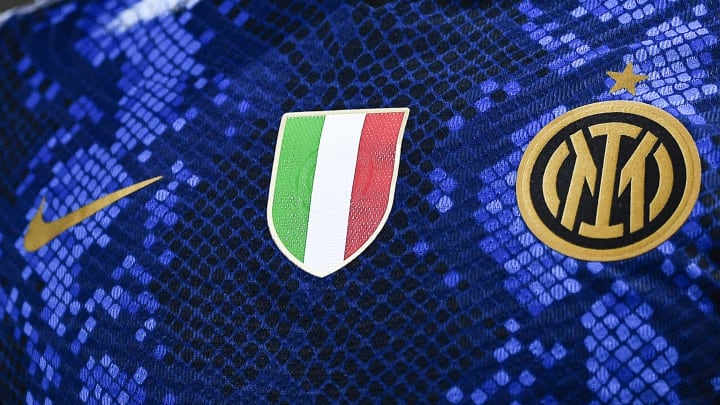 Inter have launched their new away kit / Nicolò Campo/Getty Images
Inter have revealed their away kit for 2021/22, as the famous Biscione serpent takes centre-stage on the eye-catching new jersey.
The Nerazzurri are gearing up for a Serie A title defence after ending Juventus' longstanding dominance last season. They have a new manager in the hotseat in Simone Inzaghi, and they have a new look too, with Nike pulling out all the stops to ensure the players turn heads when they take to the pitch.
Their new home kit was released earlier this year, and features a controversial departure from the straight black and white vertical stripes that have become emblematic of Inter throughout their 113-year history.
But if you thought the home kit was bold, take a look at their new away colours.
Previous images released of the kit teased that the biscione serpent, an historic symbol of the city of MIlan, would feature on the shirt. But it dominates the entire design, running from front to back and framing the white shirt in black and blue.
The kit also features their new shirt sponsor, their official fan token courtesy of socios.com.
The club wrote in a statement: "The new skin of an icon, Inter and Nike present the new away kit for the 2021-22 season.
"The new away kit is in continuity with the home kit, keeping the theme of the Biscione that changes skin and celebrates the new visual identity of Inter."
The club have also confirmed that the replica kits sold to fans will be made from recycled plastic bottles, as they strive for high performance while also reducing the impact of mass-production on the environment.
---
Fans can get their hands on the new Inter away kit by visiting the official club shop, or buy it direct from nike.com.