Indian Football
'I cried throughout the night' - Kerala's Sajal Bag on missing crucial penalty in final of Santosh Trophy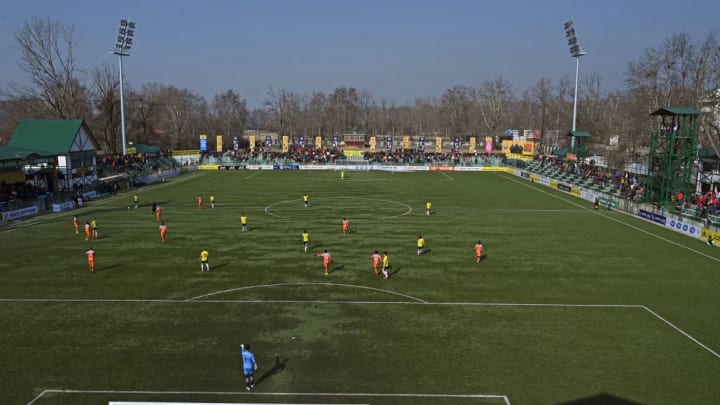 The Santosh Trophy was a big hit in certain parts of India /
West Bengal star, Sajal Bag has opened up on the pain of missing the crucial penalty during their 4-5 loss to Kerala in the finals of the 75th Santosh Trophy after the youngster was deemed a "failure" for his from the spot.
While players like Fardin Ali Molla, and Tanmoy Ghosh took the headlines by storm with their performance, the 19-year-old was singled out for his miss and the youngster has revealed that the thought of facing people back home "terrified" him.
"It was tough for me to accept the fact that Bengal missed out on the trophy for me. I cried throughout the night as the thoughts of facing my people back home terrified me. I felt like a failure who had ruined months of practice and preparations just in a moment," he told The Bridge.
"People on the social media platforms were criticizing us, calling us unfit without even knowing how much effort all of us have given throughout the campaign."
Sajal also opened up on what made him volunteer to take the title defining penalty, considering that not a lot of youngsters would want such pressure on their shoulders.
"I have come from a poor family, we struggled to have our daily needs met let alone football. I used to have a pair of used, borrowed boots for myself. I always heard how the Santosh Trophy was a point in a footballer's career and I wished to make it the turning point of my life. To get noticed and to make it to the bigger stage. However, with the miss, I felt like I have made a fool out of myself while letting thousands of other people down and that my career has come to a halt," the youngster added.
The youngster will soon be seen in action for BSS Sporting Club in the Calcutta Football League (CFL), where he will look to bounce back from his setback and establish himself as one of best young players to come from India.