Champions League
How much it will cost Chelsea & Man City fans to get to the Champions League final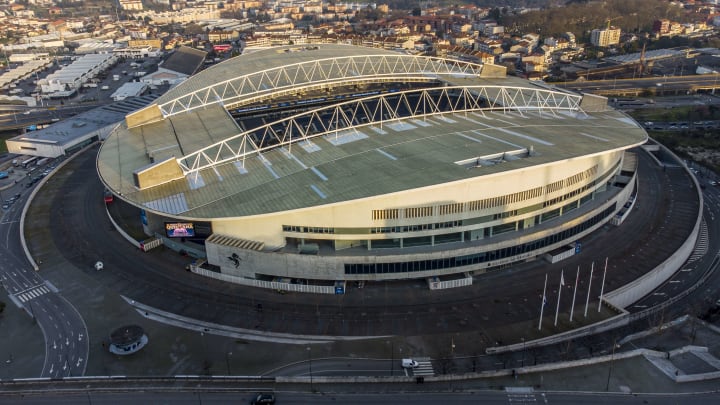 Porto will host the Champions League final / Octavio Passos/Getty Images
Finally. After weeks of drama, we now know where the 2020/21 Champions League final will be held - Porto's Estadio do Dragao.
Wembley would have been a dream for the Chelsea and Manchester City fans who plan to attend, but it just wasn't to be, so now it's time to start planning your trip to Porto for the biggest game of the season.
Let's break down your budget.
---
Tickets
The two clubs are yet to finalise their ticket details. All we know is that both can bring 6,000 to the Estadio do Dragao for the event.
If we go back to the 2019 final, fans could pick up tickets for anywhere between £35 and £500, so take that as your estimate for now.
---
Flights
Chelsea
Unsurprisingly, prices are little bit inflated because of the final. You'll struggle to find a flight that'll get you to Porto early enough on the Saturday, so your best bet is to get there one day early and set up camp for the night.
Most direct returns from London sit between £500 and £600, and those prices are already rising with demand. Some airlines have already sold out of flights on May 28, so a cheaper flight on May 27 with an extra night in hotel might be the only option.
Those cheaper tickets are going for around £350, but if you want to save an extra £200, there's a lovely flight with a nice 18-hour layoff for you to enjoy too.
Man City
The Mancunians are already on the ropes. The cheaper tickets have all sold out, and you'll have to scroll back to May 26 for a 'cut-price' flight at around the £250 mark.
For a shorter trip, you can expect to pay the best part of £600 for your flight to Porto, but that 18-hour layoff option is still there if you want it (don't do it, you're worth more than that).
---
Hotels
Get on the hotels now.
Yet to be hit by the inevitable bump in costs, penny-pinching fans can land themselves in a Porto hostel for under £20-a-night.
You can bump the price up a little more if you're looking for more luxury, but fortunately, this isn't part of the trip that you need to be particularly scared about...as long as you book quickly.
---
Pints
Priorities / Matthew Horwood/Getty Images
Get your euros and your cents ready, because pints in Porto are usually around the €2 mark. That's about £1.70 - 10,000x cheaper than a beer in London.
If that's too much for you, you can dig out some of the seedy local spots that will sell you a beer for €1, just don't ask what's in it.
---