Tottenham Hotspur
Finding solace in heartbreak is exactly what Tottenham Hotspur are about
Apr 26, 2021, 12:45 PM GMT+1 Harry Kane could not fire Spurs to a Carabao Cup upset / CARL RECINE/Getty Images
All football fans - the ones that lack contemporary self-awareness, anyway - believe their team has a divine right to all of the glories this sport has to offer.
They have to play the nicest football, they have to win the biggest trophies, the players have to be born within a five mile radius of the stadium to 'just get it'. That's the x club way.
For Spurs fans, the club has been built on a history of aiming high - and usually failing. But hey, at least the football is usually nice. Why else would we keep coming back for more gilded misery?
Under Jose Mourinho, Tottenham lost all semblance of anything positive. No winning, no nice football, no pride.
The temporary appointment of Ryan Mason - the first man to demonstrate on the pitch what Mauricio Pochettino's Spurs were about - meant the possibility of experiencing something positive opened back up again.
Could one of Spurs' own lead them to the most unlikely of Carabao Cup wins against Manchester City, their first trophy in 13 years, victorious against the backdrop of a pandemic, a final celebrating our NHS and the return of football fans?
In a word, no.
It was always going to be a tough ask of Tottenham, and yet for 80 minutes, they certainly played their role of City's bogey team to a tee, perfectly masquerading as a side fit to compete in this final.
The longer the game stayed at 0-0, the more pressure would be on City to fashion a winner one way or the other. But this time, unlike on so many other occasions in recent years, Spurs' luck ran out. VAR couldn't save them, a half-fit Harry Kane couldn't save them, their new hope couldn't save them.
Pep Guardiola is (besides from Marcelo Bielsa, who has bird's-eye footage of Leeds' opponents wired directly to his brain) the most meticulous man to have ever lived in football's sphere. He's been in charge of one of the richest clubs in the world for nearly half a decade now, building a dynasty that may only be matched on these shores by Sir Alex Ferguson's Man Utd.
Mason is 29. He said just one day into his role as interim head coach that he should be in the prime of his playing career. This was his second game in charge of a senior football match at the very highest level.
Randomness and luck was the only way Spurs were going to win. A piece of individual brilliance, a scrappy set piece, a hell of a lot of bounces the right way - some mixture of the three. There's absolutely no shame in Tottenham losing to one of the most dominant forces in English football history, especially only 1-0.
Maybe if Mason, now the youngest head coach in Premier League history, had at the very least a week to prepare his new team, to get them out of the dreadful habits of the old regime, Spurs might have had more of an answer for Guardiola's City - the most well-oiled sports machine on Earth, aware of the angle they need to play on every pass, knowing exactly which decision to make on every possession.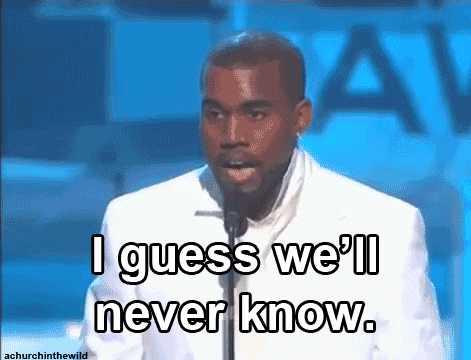 As Son Heung-min burst into tears at full-time - the end of a fourth successive cup final that Spurs had competed in and not even scored, let alone won - reality set in. Walking back down Wembley Way as victors only had about a 1% chance of happening.
The dream died. A dream that only really lasted a week once Mourinho's cloud over the club had disappeared, but a dream nonetheless. Mason said post-match that Tottenham are four or five years away from City's level, another half-decade away from being able to truly compete.
Spurs can look towards a brighter future in keeping with old traditions - good football and bad trophy-hoovering. It's just that the next step will again come off the back of tangible failure, and may come without Kane, now one of the three best players to don the lilywhite and navy blue.
Staring at the bottom of the barrel, admitting all of your efforts are pointless, and yet still finding a smidgen of hope. Now that is the Tottenham way.
For more from Sean Walsh, follow him on Twitter!