FIFA 21 set to launch 'What if' promo in place of Winter Refresh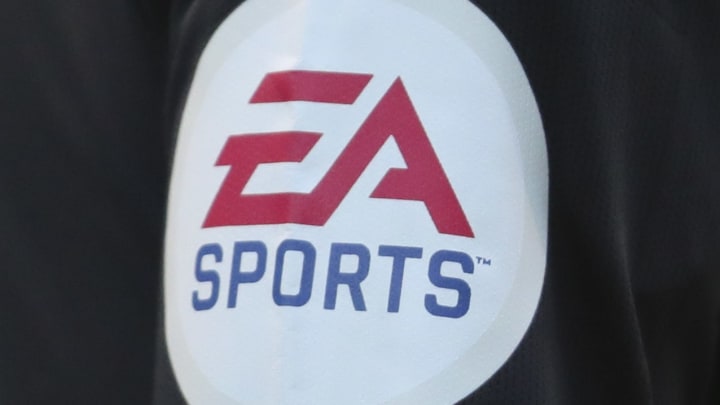 FIFA is set to launch its new update on Friday / James Baylis - AMA/Getty Images
With the January transfer window done and dusted, many FIFA fans had been expecting EA Sports to launch their Winter Refresh promo.
The annual update features a number of the biggest transfers from the mid-season window, as well as a player ratings refresh.
However, with FUT fans left scratching their heads as the days rolled by, it now seems the makers of the popular game will instead be launching a new feature named the 'What if' promo.
The update is set to drop at 18:00 (GMT) on Friday 26 February, and with Ultimate Team users greeted with a new loading screen featuring two new cards with a black and purple backgrounds, many of the FIFA community have already begun to speculate over what the update could entail.
The feature is likely to incorporate a number of updates usually seen in the Winter Refresh, with ratings and positions expected to be altered.
The name of the feature suggests we could be treated to a dramatic change in the ratings of youngsters in particular in the game, with players like Bayern Munich's Jamal Musiala, Borussia Dortmund's Jude Bellingham and Barcelona's Ansu Fati possibly seeing their stats rocket.
Another theory is the game could look to focus their attentions on players who failed to live up to the hype that surrounded them as youngsters.
Could Jamal Musiala be set for an upgrade? / Alexander Hassenstein/Getty Images
So who knows, you could have Jack Wilshere and Ravel Morrison pulling the strings in the midfield while Mario Balotelli's goals fire you to Champions League glory - that doesn't even sound plausible in a virtual world.
Another theory is FIFA could be set to emulate their 'FUT Birthday' promo from FIFA 19, where player positions were altered and Mohamed Salah was converted to a left-back and Sergio Ramos became a centre-forward.
To be honest, we just hope they go mad and bring back a load of retired ex-footballers, because it's been far too long since we saw Paddy Kenny get a hug off Neil Warnock.
---