FIFA 20 Soccer Aid: Diego Maradona, Pelé & Ronaldinho to Form Dream Attack in Virtual Event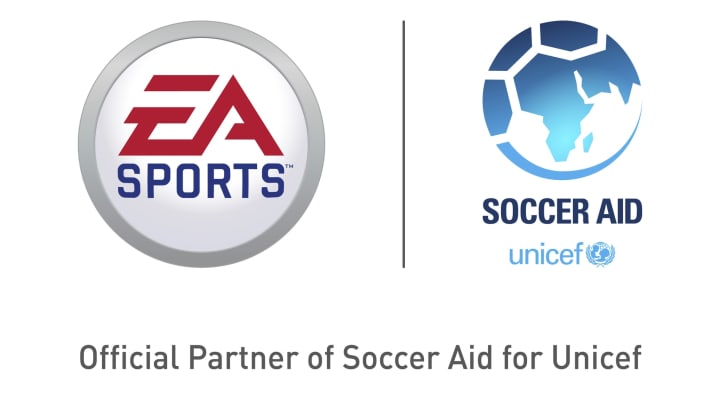 EA Sports will host Unicef's eSoccer Aid event /
With Unicef's Soccer Aid event cancelled this year, EA Sports will host eSoccer Aid on FIFA 20 to help raise money for the battle against coronavirus - and they have created the Soccer Aid World XI FC team to give fans a chance to join in.
Soccer Aid legend Robbie Williams will play as the team in an online competition on 27 June, which will encourage donations to help limit both the spread of the virus and its impact on the lives of children around the world.
The team, which will be available for all players in Kick-Off mode will feature legends like Diego Maradona, Pelé and Ronaldinho in the same squad for the first time ever and will help Williams in his attempt to go as far in the eSoccer Aid tournament as possible.
"This is a unique and wonderful initiative to be part of because the Soccer Aid World XI FC is needed more than ever before," Williams said in a press release.
"We have been able to bring together some of the best players ever to have played the game – and many of whom have played in Soccer Aid for Unicef previously – to create an in-game side that EA SPORTS FIFA players can enjoy.
"On Saturday 27th June I'll be doing exactly the same when I take part in eSoccer Aid, which everyone will be able to watch and hopefully donate to – because all proceeds go towards helping stop the spread of coronavirus and limiting the impact on children's lives".
Diego Maradona will be part of the team / EA Sports
Maradona added: "It is a very proud moment for me to be included in this very unique team. The Soccer Aid World XI FC team is special not only because of the very many talented players that are part of it but because it is part of something much bigger and much more important at the moment.
"The money raised will help to stop coronavirus spreading and also lessen the impact that it has on the lives of children. Seeing the names in this team brought back many memories for me because in 2006 I played in Soccer Aid for Unicef at Old Trafford. This is a great cause and I hope everyone enjoys playing with this team".
Alongside the aforementioned trio, the likes of Zinedine Zidane, Peter Schmeichel, Alan Shearer and Ruud Gullit will all feature in the team, which has been designed to be as attacking as possible.
Ronaldinho starred at Soccer Aid in 2016 / EA Sports
"This is a team of superstars and it is a privilege to be part of this," Ronaldinho said. "I like that there are more attacking players than defenders in the team – attackers win games of football and even the defenders know that! I wish I could have played with the Pelé and the Maradona in real life!
"There are so many legendary players involved, I like to imagine what the training sessions would have been like if this team had been together in reality! I think there would have been lots of skills on show, like the double nutmeg I did when I played for the Soccer Aid World XI FC back in 2016 – sorry England!
"Soccer Aid for Unicef is a wonderful thing and I would urge everyone to download this team. eSoccer Aid, which takes place on Saturday 27th June, is going to raise money that will help to stop coronavirus spreading, as well as reducing the impact it has on the lives of children".
---