Faces of Football: Germany - a letter to the national team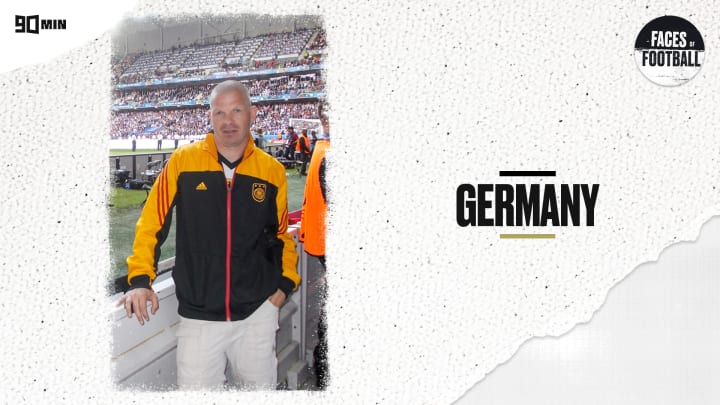 Image by Matthew Burt - 90min /
Dear German national team, 
I'm Frank, 48 years old, and I've loved football for as long as I can remember.
My football fandom can perhaps be summed up best by how many HSV - my favourite club team - games I've been to: over 1000 in more than 60 different countries. 
My life as a German national team fan began with the Euro '96 qualifying campaign. I travelled to Moldova, Georgia, Albania, Wales and Bulgaria during that time, and was thankfully also able to go to the finals themselves to see us lift the trophy at Wembley Stadium. 
Many tournaments, full of ups and downs, have followed but the real beauty in following Die Mannschaft around the world has come through experiencing new cultures and meeting wonderful new people. 
When I look back, I think about how much money I have spent and what I could have bought instead of going to football games, but I wouldn't want to trade the experiences for the money.
Looking ahead to this year's World Cup, it will feel strange not having the tournament during the summer months. I honestly hope that never happens again because I like being able to go to a tournament during the summer months as it feels a bit more like a holiday. It's just better! 
I'm still looking forward to the tournament for obvious reasons - it is a World Cup after all - but I can't hide my disappointment that Qatar are the hosts, and I can't hide the bitter taste that how they were awarded the tournament has left in my mouth. 
I wish you all the very best out for the tournament. I hope you bring home the trophy!