Fabinho springs surprise in W2WC fan poll as Rodri joins top 5 defensive midfielders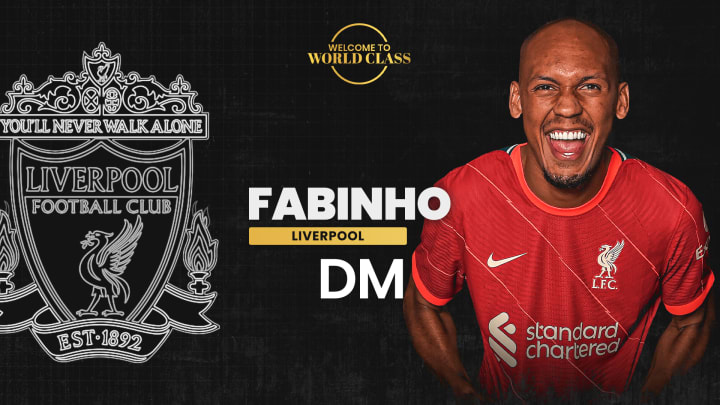 Fabinho was the surprise winner in our poll / 90min
Liverpool's Fabinho is the surprise winner of 90min's latest Welcome to World Class poll, while Manchester City's Rodri has joined the ranks of the best defensive midfielders on the planet.
Our followers were asked who they would pick if they could have just one defensive midfielder in their dream imaginary team. The options were Fabinho, Chelsea pair Jorginho and N'Golo Kante, and Joshua Kimmich of Bayern Munich.
Given the calibre of that quartet, it was expected to be a tight contest that Kante would inevitably emerge victorious in...That turned out not to be the case on both counts (was it down to Liverpool Twitter? Not for us to say).
While the Frenchman held an initial lead, Reds midfielder Fabinho came from behind and established a comfortable advantage over his counterparts.
When the poll closed at 8pm on Wednesday - with more than 5,600 votes cast - the Brazil international was more than 10% clear of the renowned Kante in second place, in a shock to the football world (probably).
Meanwhile, Ballon d'Or nominee Jorginho could not even attract 5% of the vote and came bottom of the pile.
Fabinho finished the contest with a whopping 45.3%, with Kante lagging behind on 34.9%. Kimmich ended up with 15.7%, and Jorginho just 4%.
Despite playing fewer games than all the other names in our ranking of the best defensive midfielders in 2021, Fabinho still enjoyed a fine year at the base of Liverpool's midfield and demonstrated his versatility in his side's time of need during their defensive injury crisis last season.
Meanwhile, Rodri was picked as the fifth and final member of the W2WC top five defensive midfielders of 2021 on our YouTube show following a stellar year with Man City, joining Fabinho, Jorginho, Kante, and Kimmich.
The pass-master has become the undisputed anchor of the Cityzen's midfield ahead of W2WC 2020 entrant Fernandinho, combining his sublime ball-playing ability with physicality and robust tackling. He's even proved to be more creative than his Premier League rivals in this section.
The 25-year-old enjoyed an imperious 2021, winning the league title and reaching the Champions League final with City. Who knows, had he started that match, maybe they would have won it.
Per our W2WC metric, Kante topped the defensive-midfield rankings, with Jorginho coming in second ahead of Kimmich in third and Fabinho in fourth.