Ex-Sunderland Star Jozy Altidore Goes Full Alex Jones With UFO Conspiracy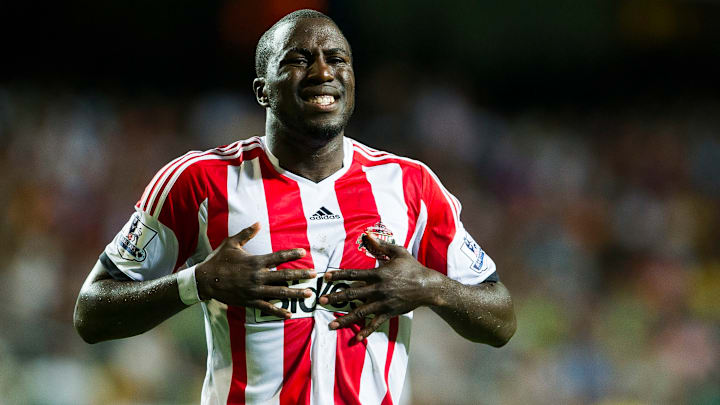 Victor Fraile/Getty Images
There's one rule in life: never go full Alex Jones!
It's time to dust off those tin foil hats and barricade your windows, as former Sunderland striker Jozy Altidore has found himself crawling down the UFO rabbit hole after the United States declassified three previously top secret U.S. Navy videos.
The videos show what are quite clearly some unidentified flying objects, and although most of these sightings almost always have a rational explanation, Altidore has taken it upon himself to warn the rest of the planet that there is 'something out there'.
Shaun Clark/Getty Images
"I don't think people are paying close attention now," Altidore told Vice Sports. "The US government has just dropped such news on us and no one has noticed. That shows how crazy these times are.
"They just indicated that they see UFOs flying around, and because of the coronavirus nobody is interested. So I had to tweet that just so people would see it."
While most of us are also whiling away the hours by clicking on any and every video that pops up on our YouTube recommended section, Altidore has found himself teetering on the edges of a full-blown alien conspiracy.
"I don't know what to think. But those video images seem to confirm that there is something," he added.
"Otherwise, all those fighter pilots wouldn't have made those videos. It's really, very clear, otherwise those images wouldn't be there."
As fun as it's going to be to see just how far the former USMNT international goes down this rabbit hole, there's also quite a simple and rational reason as to why Altidore has become so fascinated by these declassified UFO videos...
And that's because sightings of aliens are about as common - unfortunately for Sunderland's devoted faithful - as a good performance from Altidore in the Premier League was.