Ex-Schalke Player Reported Dead in 2016 Is Actually Alive & Is Now a Witness in a Fraud Case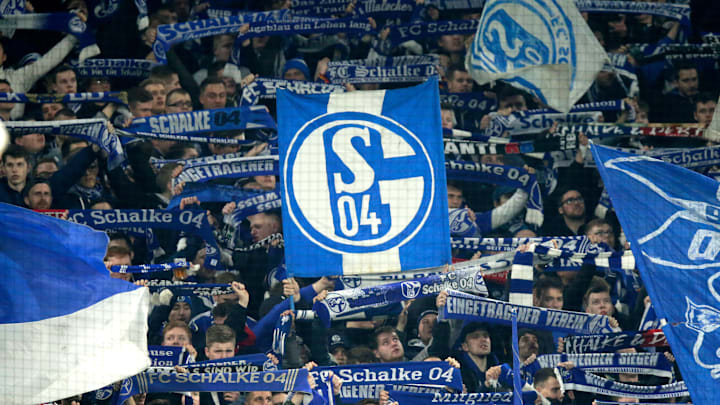 Soccrates Images/Getty Images
Former Schalke youth team player Hiannick Kamba, who was reported in 2016 to have died in a car crash in DR Congo, has been found alive and well in Germany. His ex-wife is now being investigated for insurance fraud after receiving a pay out when he 'died', or not as the case is.
Kamba was once a right-back in the junior levels at Schalke at the same time as Germany superstar Manuel Neuer was rising through the ranks. He later dropped way down the German league ladder and was playing in the eighth tier when his 'death' was reported.
PATRIK STOLLARZ/Getty Images
Kamba was back in DR Congo at the time, where he and his parents hail from. But newspaper Bild reports that he has been found living and working in the Ruhr urban area in western Germany.
Now 33, Kamba was allegedly left stranded in DR Congo in 2016 when 'companions' abandoned him in the middle of the night without a phone, money or documentation.
It is said that he reported his death as false to the German embassy in Kinshasa in 2018 and was eventually granted permission return to Germany, specifically to the Gelsenkirchen area, where he works as a technician for an energy company.
Kamba himself will be a witness in the ongoing fraud investigation involving his ex-wife, who got what has been described as a low six-figure sum from his life insurance policy after he 'died'. The ex-wife has denied wrongdoing and claims to have only learned of the policy after his 'death'.
It is suggested in reports that documentation confirming Kamba's 'death' may have been forged.
---
For more from Jamie Spencer, follow him on Twitter and Facebook!