World News
90min's editors and writers predict Euro 2020
France are the favourites / FRANCK FIFE/Getty Images
After a rather turgid - to say the very least - season of club football in which barely any good football was played at all anywhere in the world, we're all hoping that international teams can rekindle our love for the beautiful game during Euro 2020.
And we at 90min reckon they will.
Because this summer's European Championships will play host to arguably the greatest France squad ever, a (slightly annoyingly) good England team, a Germany team that's surely going to implode one way or another, and North Macedonia (woooooo, yeah, North Macedonia).
So ahead of the tournament, the editors and writers of 90min have decided to predict what's going to happen at the Euros when all these bloody brilliant teams converge across the best cities in Europe...and Baku.
---
Jack Gallagher
Winners: France
Have you seen their squad? It's full of match winners, FIFA World Cup winners, UEFA Champions League winners, etc. It's ridiculous, and I just can't see how any football team on planet earth could ever beat them.

Top goalscorer: Romelu Lukaku
Coming off the back of his best season to date (general play wise), the Belgian will score a boatload this summer.

Our 21 player of the tournament: Phil Foden
He should be a guaranteed starter for an England team that should go quite far.

Surprise package: Scotland
Look I'm not saying they're going to win the whole thing, but I can see them at least drawing with England and sneaking into the round of 16 at Croatia's (or hopefully England's) expense.
---
Chris Deeley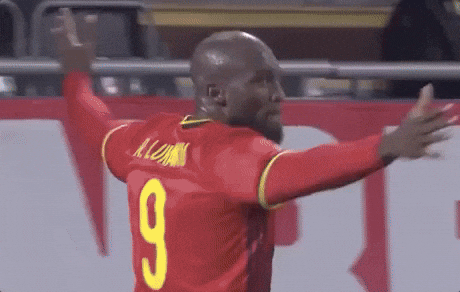 Winners: France
I mean, it's France. They have the best starting XI, the best squad, and they've done it at a major tournament. If you don't have France to win this tournament, you're being deliberately obtuse. 

Top goalscorer: Romelu Lukaku
France's goals should be spread around, Harry Kane's going to be knocked out too early, and Lukaku isreally good. 

Our 21 player of the tournament: Phil Foden
Dunno. He's good and it looks like he'll play a decent amount. The Euros are where England's chaos youngsters ball out – remember Rooney at Euro 2004? 

Surprise package: Denmark
For all the reasons that everyone's already made them their trendy dark horse pick. If you want a less overused pick, let's say...Scotland. 
---
Ross Jackson
Big things are expected of Bellingham / Visionhaus/Getty Images
Winners: France
Hard to look past a team with so many options in every position given the injuries and problems with coronavirus teams could suffer during the tournament.

Top goalscorer: Kylian Mbappe
Probably going to make the final and will definitely score lots of goals. Not much more to add really.

Our 21 player of the tournament: Jude Bellingham
Looks to have done enough to play his way into the starting XI, and in England's warm-up games the balance in midfield looked perfect for him to showcase his talent.

Surprise package: Italy
Seems weird they could even be considered a surprise package, but their performances at recent international tournaments (when they've actually qualified) hasn't been good. They've looked impressive in qualifying and so could be dark horses.
---
Matt O'Connor-Simpson
Denmark are pretty good / LISELOTTE SABROE/Getty Images
Winners: France
They have the best players and an irritatingly efficient tournament manager in Didier Deschamps.

Top Scorer: Romelu Lukaku
Belgium's group is probably the weakest in the competition which will be music to Lukaku's ears. 

Our 21 Player of Tournament: Jude Bellingham
With Jordan Henderson clearly not fit Bellingham is going to steal the show in midfield.

Surprise package: Denmark
Denmark's side of the draw looks pretty kind and they are a well drilled outfit. Don't be surprised if they make it to the semi-finals. 
---
Mitch Wilks
Pedri is a star in the making / Angel Martinez/Getty Images
Winners: France
The French have rocked up with an obscenely good squad and added Karim Benzema back into the fold since winning the World Cup; nobody else can better them.

Top goalscorer: Wout Weghorst
Weghorst will star for the Netherlands, earning cult hero status by bullying defences and bagging for fun in a role between the bench and the starting XI.

Our 21 player of the tournament: Pedri
Shown his class for Barcelona in a difficult season for them and possesses all the flair and technical ability needed to be a star in the making for Spain.

Surprise package: Italy
They aren't quite ready to win the lot just yet but Roberto Mancini has rebuilt Italy with care, quietly curating a side that looks ready to impress following years of disappointment.
---
 Jamie Spencer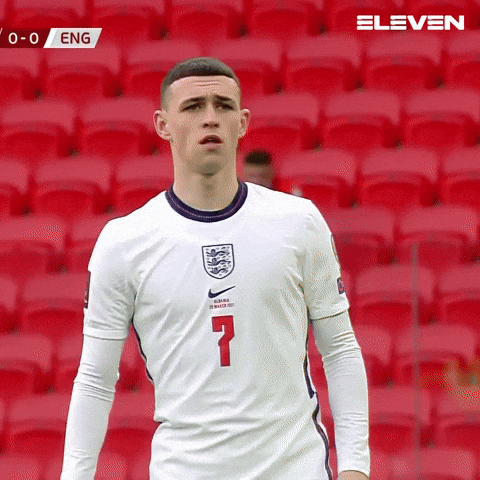 Winners: France
There probably isn't a better squad in the tournament than France, who are even better now than in 2018 because of the return of Karim Benzema.

Top goalscorer: Romelu Lukaku
49 goals in his last 51 internationals in a little over five years tells its own story.

Our 21 player of the tournament: Phil Foden
England's first generational since Wayne Rooney could at last put Wazza's 2004 broken dreams to bed.

Surprise package: Turkey
Things just seem to come together for Turkey at international tournaments (2002, 2008) and if they finish runner-up in their group as expected, there is potentially a favourable route through to the semi-finals.
---
Sean Walsh
Mbappe might just be the best player in the world / Aurelien Meunier/Getty Images
Winners: France
As much as I want to say England, the French just have way too many options and an abundance of experience.

Top goalscorer: Kylian Mbappe
Another step towards greatness.

Our 21 player of the tournament: Phil Foden
Looks like Gazza, will own the stage like Gazza.

Surprise package: Denmark
Were very close to making a deep run at the World Cup in 2018, have a good mix of top level experience and exciting young talent.
---
Scott Saunders
Yilmaz knows where the net is - it's over there, where's he pointing (probably) / SASCHA SCHUERMANN/Getty Images
Winners: France
This team has now actually won a tournament and they have the best squad at the competition, hands down. Throw in Deschamps' style of football and Karim Benzema returning and it's impossible to look past them for me.

Top goalscorer: Romelu Lukaku
Can see him hitting a few in the groups.

Our 21 player of the tournament: Jude Bellingham
All the attention is on Foden but I can see a break into the team for Bellingham at some point, some impressive performances, and the English collective losing their minds that this kid isn't even 18 until the end of June.

Surprise package: Turkey
Definitely that team that has loads of players you don't realise they have and then they surprise you. Plus they've got a goalscorer.
---
Robbie Copeland
Winners: France
It's hard to look past France, isn't it? The world champions are favourites for a reason and with Karim Benzema back in the squad, they look head and shoulders above almost everyone else.

Top goalscorer: Ciro Immobile
It'll be close with Harry Kane and Romelu Lukaku among those firing, but Italy are back at the table and Ciro Immobile is firing at just the right time. 

Our 21 player of the tournament: Pedri
Spain look set to be without a few key players so youngsters like Pedri will have a huge role to play. The Barcelona starlet played plenty of football last season and could announce himself to the world. 

Surprise package: Scotland
It's been 23 years since Scotland qualified for a major tournament, but they're back now and with just two defeats in their last 14, they look very difficult to beat. Steve Clarke could become the first manager ever to take Scotland out of the group stage.  
---
Max Cooper
The big boy is back / Aurelien Meunier/Getty Images
Winners: France
Choosing the world champions as the Euro 2020 winners feels a bit like a copout, but the fact is, the French squad has only become stronger since that success. Plenty of Europe's giants are miles off the pace, plus they've got N'Golo Kante. 

Top goalscorer: Romelu Lukaku
Lukaku is coming off the back of another insane season in Italy, and having finally claimed some major silverware with Inter, he'll be keen to cement his name in the conversation of the world's best strikers. Watch out Finland, Romelu wants that golden boot.

Our 21 player of the tournament: Phil Foden
Wishful thinking? Perhaps. But Foden is the most talented youngster England has produced in decades. The Three Lions will be favourites to go deep at Euro 2020, and they could be powered by the Manchester City starlet (and his new haircut).

Surprise package: Turkey
It's going to be a tough ask escaping a group with Wales, Switzerland and Italy, but if Turkey can do it, I can see them ruffling a few feathers in the tournament. The team is strong defensively, in terms of personnel, and boast some excellent attacking options who are thriving in the top tier of European football at the moment. Not one to write off.  
---
Jude Summerfield
Kane is pretty damn good / Stu Forster/Getty Images
Winners: France
They've got the best and most balanced squad. Purely on the basis that it'd be bold to pick anyone else, it's got to be them.

Top goalscorer: Harry Kane
I'm not sure I entirely trust England to deliver a completely successful Euros, but Kane is coming off his best season yet and will be on the money throughout the tournament.

Our 21 player of the tournament: Jude Bellingham
His first name is Jude, my first name is Jude. The kid's going to make all the Judes around the world proud.

Surprise package: Denmark
They've only lost twice throughout 2020 and 2021, have an excellent defensive record during that time, and plenty of midfield quality in Eriksen, Delaney and Hojbjerg to make life difficult against their group stage and potential knockout opposition.
---
Andrew Headspeath
Portugal's main man / Carlos Rodrigues/Getty Images
Winners: Portugal
I fancy one of France or Portugal, but for some reason I just think France's side might have already peaked, whereas Portugal appear twice the team they were in 2016.

Top goalscorer: Kylian Mbappe
Boring choice, but I'm playing the odds. Lukaku and Lewandowski might dominate in their easier groups, but France are likely to go further. If they do, surely Mbappe is going to be their main goal threat.

Our 21 player of the tournament: Phil Foden
Don't want to make anyone angry here, but haircut copying or not, Phil Foden is probably on track to become better than Paul Gascoigne ever was. This summer might be where he really shows how good he is.

Surprise package: Spain
Their underwhelming/slightly confusing squad and COVID chaos have left Luis Enrqiue's side pretty unfancied, but there is still a core of really good players there including Marcos Llorente, Koke, Thiago, Dani Olmo, Ferran Torres, Pedri and Gerard Moreno. It's not out of the question that they could make the semis.
---
Toby Cudworth
Keep an eye on Roberto Mancini's Italy... / Claudio Villa/Getty Images
Winners: France
I really, really, really don't want to pick France, but have you seen their squad? There's outrageous depth in every position and, well, Kylian Mbappe exists.

Top goalscorer: Cristiano Ronaldo
The obvious choices here are Lukaku, Kane and Mbappe, so I'm going for a real rank outsider - Cristiano Ronaldo. Portugal have a tough group, yes, but scoring goals when it really matters is what he done for years on end. Crucially, he also takes the penalties ahead of Bruno.

Our 21 player of the tournament: Jude Bellingham
Foden may be stealing all the spotlight, but I fancy another incredibly talented teenager to steal his thunder with England. How Bellingham, aged just 17, can be so composed and well rounded in every facet of the game is beyond me.

Surprise package: Italy
Does feel a bit weird to be saying a side who won 10 out of 10 qualifying games, scoring 37 goals and conceding four, could be the 'surprise package' of the tournament, but literally nobody is talking about Italy. They're not the team of mega stars they used to be, but god do they have some talented players. Favourable group and potential last 16 tie, too.
---