Major League Soccer
Bruce Arena breaks MLS coaching wins record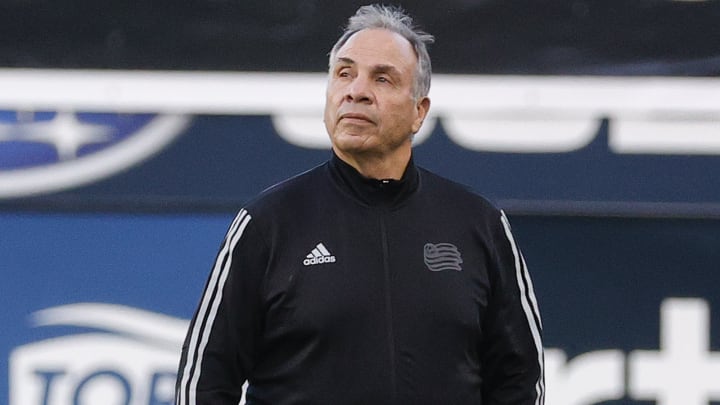 New England Revolution's Bruce Arena becomes head coach with the most MLS regular-season wins in history / Tim Nwachukwu/GettyImages
Bruce Arena has broken an Major League Soccer record by becoming the head coach with the most regular-season wins in history. 
The New England Revolution manager accomplished the feat by leading the Eastern Conference side to a 1-0 victory over FC Dallas on Saturday, earning his record-breaking 241st victory since joining the league. 
After the match, tributes flooded in for Arena.
"It's pretty remarkable," Andrew Farrell said. "He's come in and changed what we've been doing here and I think he changed it for the better a lot. A lot of things he's done have helped us a lot on the personal level, on the field, but it's cool to see because he manages to make all types of people work together." 
"It's no surprise, I think Bruce is a winner," added NE Revs newest addition Jozy Altidore, who was also coached by Arena on the US men's national team.
"I think everywhere he's gone, he's won – Galaxy, national team. Everybody knows what he's about. I think a big part of professional sports is man management. You got egos, you got pros, you got guys that have been around. And when you're able to do that well, which I think he's mastered, you're always gonna have guys that want to play for you and I think this team is no different."
Arena entered week 2 of the 2022 MLS season tied with the late Sigi Schmid on the all-time list, before a goal by star Carles Gil bumped him to first place. 
This is yet another triumph for the head coach, who stands as the league's most decorated coach after lifting his MLS-record fourth Supporters' Shield title last season with New England, to go with his five MLS Cups. 
Arena addressed the victory, citing his teams as the primary source of success.
"The record is nice and again, if I had a bunch of lousy teams, I don't think I'd have the record. Getting it today is nice, to have it at home. I thought, at some point in 2022, we'd get another win," he said.
"So, it's nice to get it out of the way and hopefully we can move forward and try to get this team better."
The New England Revolution returns to the pitch on Wednesday for the first leg of their Concacaf Champions League quarter final match against Liga MX side Pumas UNAM.