World News
Bayern Munich, Borussia Dortmund & PSG set deadlines for joining Super League
Apr 19, 2021, 7:10 PM GMT+1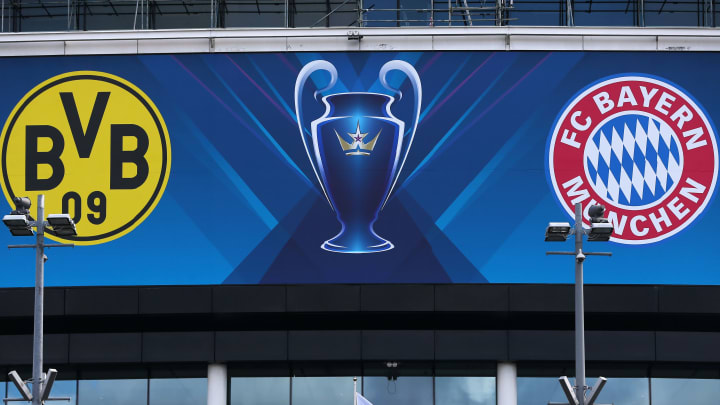 Bayern Munich, Borussia Dortmund and PSG have been set deadlines to join the Super League, should they wish to do so.
News of the competition's formation was confirmed on Monday, with 12 'elite' clubs - the Premier League's big six and the three richest clubs from Spain and Italy - confirmed as founding members.
Those behind the tournament want Bayern and PSG, last season's Champions League finalists, as well as Borussia Dortmund to sign up and complete a 15-team cabal of founding members.
A document released by Der Spiegel has revealed that the two German giants have been given 30 days to accept that invitation. PSG, meanwhile, have a fortnight, and must decide whether they will take part by Sunday 3 May.
At this stage, it seems all three clubs are against the idea of signing up. Bayern CEO Karl-Heinz Rummenigge has already replaced Juventus' Andrea Agnelli on the board of the European Club Association, signifying an intent from the club to remain in the Champions League next season.
German football is heavily fan-oriented. Ticket prices in the Bundesliga are dwarved by some of those in Spain and England, while the 50+1 rule ensures that at least 51% of clubs' shares are retained by the fans - so that would explain Dortmund's reluctance to commit.
As for PSG, they have been something of a surprise omission from the list of clubs who have approved the Super League, but their president Nasser Al-Khelaifi stands alongside UEFA chief Aleksander Ceferin in opposing the idea.
He is the president of beIN Sport, one of the broadcasting companies who have invested heavily in the Champions League which is under threat by the new competition.
It's not abundantly clear exactly what will happen if the trio don't meet their deadline for accepting the invitation. There are already reports of the Super League, chaired up by Real Madrid's Florentino Perez, reaching out to Portuguese side FC Porto, who have rejected the chance to join.
More clubs will be invited but the hostile reception the competition has received by fan groups could cause clubs to think twice about jumping aboard.