Bayern Munich and Fans Make €460,000 Donation to Help Local Bavarian Football Clubs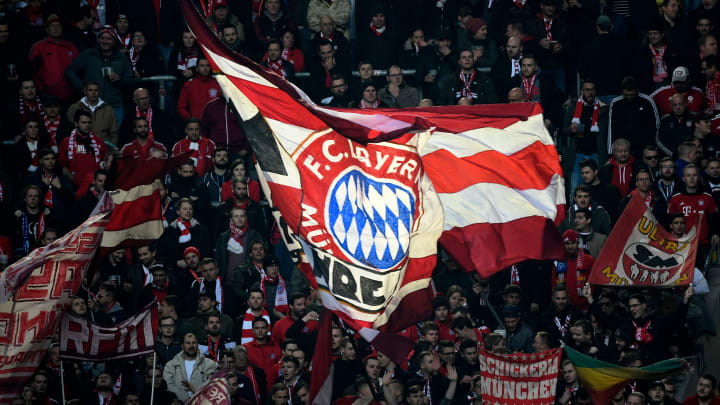 FBL-GER-BUNDESLIGA-DUESSELDORF-BAYERN-MUNICH / INA FASSBENDER/Getty Images
Bayern Munich and their fans have donated €460,000 to lower division clubs in Bavaria to help them stay afloat during the coronavirus pandemic.
With clubs further down the football pyramid heavily reliant on gate money and match day revenue as their main source of income, the financial implications of having seasons suspended for teams outside of Europe's top leagues could be severe.
Bayern have attempted to quell that fear for a selection of fellow Bavarian sides in Germany by making a donation to 18 teams and one regional league.
Franz Kirchmayr/Getty Images
According to RMC Sport, the Bundesliga giants are donating €20,000 to each team in the Regionalliga Bayern - the German fourth tier - and €100,000 to the Bavarian State Sports Association - the regional league in Bavaria.
The money has been raised by the club and their fans. With Bundesliga games being played behind closed doors as a result of Covid-19, Bayern supporters were given two options regarding refunds for tickets.
They could either receive a full refund, or instead forego their refund and have the proceeds donated to the FC Bayern Hilfe eV Foundation in order to help save local football.
Bayern Munich executive Karl Hopfner said: "I would like to say a big thank you to the fans who made this possible.
"With this campaign we want to support the clubs in the Bayern Regionalliga during the coronavirus crisis.
"The Bavarian State Sports Association makes an enormous contribution to society, and we want to help here as well."
FC Bayern Muenchen v FC Augsburg - Bundesliga / DeFodi Images/Getty Images
Former Bayern Munich president Uli Hoeness added: "I think it is important that FC Bayern, who can of course act from a position of strength, show solidarity in so many different ways.
"We are very happy about the donations from our fans. I want more cohesion than ever for sport. Now is not the time to think of oneself. We need optimism and solidarity in our society."