Barcelona: Who Is to Blame?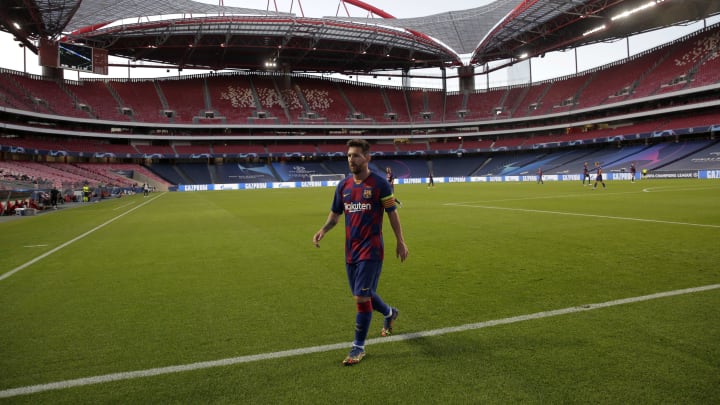 90min assesses who's to blame at Barcelona / Pool/Getty Images
Everybody loves a scapegoat. Sometimes though, a football team is so dysfunctional, so intrinsically screwed up to the core that one pariah isn't enough.
Step forward, FC Barcelona - everybody's favourite comedy superclub.
La Blaugrana's 8-2 defeat against Bayern Munich was them hitting rock bottom but it was no sudden occurrence. It was the result of years of mismanagement on and off the pitch and many people must shoulder some of the blame.
Stick around to find out who made our naughty list... (to be honest, we're just glad to be doing one of these that finally isn't about a Manchester United disaster-class.)
---
20.

Pep Guardiola
Pep made Barcelona too good / Eurasia Sport Images/Getty Images
The bald fraud made Barcelona too good during his tenure in charge and now everyone has realistic expectations.

That's our (weak) argument - and we're sticking to it.

Nice going Pep.

Blame Rating: 1/10
---
19.

The Barcelona Heat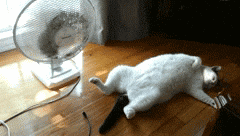 After living through the great English heatwave of August 2020, it is a mystery to me how these Barça boys manage to play football in the scorching Catalan sun.

I can't even sit down and type at a desk without having a desk blasting me in the face when the temperature gets over 25°C.

Maybe that's been the problem this season - it's just too damn hot. Perhaps the club should considered relocating to York or something.

Blame Rating: 1.2/10
---
18.

Tottenham Only Conceding 7 Against Bayern
Tottenham were also humiliated by Bayern earlier in the season / GLYN KIRK/Getty Images
7-2 is bad... but 8-2 is worst. If only Tottenham had conceded one more goal against Bayern back in October, Barça's result might not have looked so bad...

How very selfish of them.

Blame Rating: 1.5/10
---
17.

Lionel Messi
It's not Messi's fault / Pool/Getty Images
There's a growing number of journalists who would want La Pulga much higher on this list - and they're wrong.

Messi has his shortcomings for sure. He cannot press with anywhere near the intensity that has become vogue in the modern game but he remains the best playmaker and most gifted player in the world.

When you have the one of the greatest footballers of all time on your books, you build the team around him, something his club have failed miserably at recently.

He still gets a tiny bit of the blame though. We've got 20 spots to fill you see...

Blame Rating: 1.6/10
---
16.

Hansi Flick
Hansi Flick has transformed Bayern's fortunes / Alexander Hassenstein/Getty Images
Prior to the current manager's arrival, Bayern looked far from dead certs for Champions League glory. However, Hansi came in, FLICK-ed a switch and made Die Roten brilliant again.

Flick could have told his troops to ease off at half time but he didn't and an embarrassing defeat turn into a debilitating one.

Blame Rating: 2/10
---
15.

Xavi
Xavi may have saved Barcelona / Eurasia Sport Images/Getty Images
Imagine turning down a job as Barcelona boss.

Perhaps if Xavi could have put his political reservations aside, his beloved Blaugrana wouldn't be in this mess.

Then again, his managerial CV isn't exactly impressive.

Blame Rating: 3/10
---
14.

Barcelona No Longer Being Very Good at Being Barcelona
Barcelona have been caught in possession more in recent years / Pool/Getty Images
One of the most aggressively stupid opinion bleated out by certain BT Sport co-commentators is that if passing out from the back isn't working - you should "clear your lines".

While Barcelona's defense were beaten by Bayern's high press on several occasions on Friday, their patient build up wasn't the problem - the poor execution of it was.

You cannot expect Barça to go against everything the club stands for tactically by pumping the ball directly into the channels. You can, however, expect their elite players to string a few short passes together though, even under world class German pressure.

The fiasco against Bayern echoed a recent trend: Barcelona just aren't good enough to play like Barcelona like they used to in Europe.

Blame Rating: 4/10
---
13.

Luis Suarez
Suarez is not getting any younger / Pool/Getty Images
Why spend all that money on a player of Martin Braithwaite's quality if you're not going to use him?

Seriously though, he may still be a lethal finisher but Suarez's complete lack of mobility is becoming a problem, especially when he's deployed alongside the equally laid back Messi.

Blame Rating 4.1/10
---
12.

Zinedine Zidane
Zidane's success will have hurt Barcelona this season / Eurasia Sport Images/Getty Images
Zizou makes this list for miraculously turning Barça's Clasico rivals into a team good enough to win La Liga.

The word crisis has also been used in descriptions of Real Madrid recently. The difference is, Los Blancos still managed to get the job done in La Liga - making their old foes look like chumps.

Blame Rating: 4.5/10
---
11.

Ernesto Valverde
A beleaguered Valverde sat on the Barcelona bench / Alex Caparros/Getty Images
At the time of his exit in January, Ernesto Valverde would have surely topped this list by some margin.

However, the benefit of hindsight has led to a revision of his achievements in the Barça hotseat. Winning two La Liga titles and a Copa del Rey with a squad of this quality now seems pretty impressive.

Saying that, he should not get off scot free. Tactically, he was consistently outclassed during a string of dramatic Champions League collapses and his management of the dressing room was poor. This did little to stop Barcelona spiralling into the mess they are in now.

Blame Rating: 5/10
---
10.

Liverpool's Genius Transfer Team
Coutinho scored TWICE against his parent club for Bayern / Pool/Getty Images
All three of Barcelona's top three record signings started on the bench against Bayern. One of them, Philippe Coutinho, came on and grabbed a brace... for the opposition.

It was the ultimate insult, other than Liverpool quoting (and receiving) £130.5m - all things considered - for the misfiring playmaker in the first place of course.

Blame Rating: 5.5/10
---
9.

Samuel Umtiti & His Frail Body
Samuel Umtiti has been plagued with injury / Soccrates Images/Getty Images
We can all agree that Clement Lenglet has no right being anywhere near the heart of the Barcelona defence and as much as it pains us to say it, it's probably time for Gerard Pique to call it a day as well.

The pair have looked shaky at the best of times this season and were diabolical against Bayern.

The World Cup winning Samuel Umtiti would have been a better option throughout the campaign. It's just a shame he seems to be made of glass.

Blame Rating: 6/10
---
8.

Mauricio Pochettino Loving Farming Too Much
Poch will surely be in the Camp Nou hotseat soon / Rodrigo Valle/Getty Images
Loyalty is to be commended but we reckon that former Espanyol man Mauricio Pochettino has a few regrets about saying he'd sooner work on a farm then join Barcelona during his playing days.

It's going to make things very awkward when he's inevitably airlifted in, seven months too late, to start his massive Blaugrana clearout this summer.

If he'd had swallowed his pride in January, Barça would already be a few months into to one of his famed rebuilding jobs.

Blame Rating: 6.5/10
---
7.

Fortnite
Ousmane Dembele has dreams of becoming a Fortnite champion / Mike Stobe/Getty Images
At Borussia Dortmund, Ousmane Dembele seemed to have the potential to be a world beater.

Since moving to Barcelona for over £100m, his performances have been entirely underwhelming. His Camp Nou coincided with another important cultural event, the release of Fortnite.

The video game emergence lining up perfectly with the Frenchman dip in form is no coincidence. Dembele has been late to training of several occasions thanks to his Fortnite addiction. Perhaps he needs his Xbox taking away from him.

Blame Rating: 7/10
---
6.

Roma
Roma completed one of the great Champions League turnarounds against Barcelona in 2018 / Chris Brunskill Ltd/Getty Images
Ever since that night in Rome, when I Giallorossi overturned a 4-1 first leg deficit to dump Barcelona out of the Champions League in 2018, the Catalan giants haven't looked the same.

The defeat left crippling mental scars on the squad which go some way to explaining their similarly shocking exits to Liverpool and now Bayern in subsequent years.

Blame Rating: 8/10
---
5.

Quique Setien
What are those? / Pool/Getty Images
It's hard not to feel a little bit sorry for Quique Setien. Not that sorry though as he's sure to have his pockets lined by a hefty brown envelope of compensation pretty soon.

He was the fourth pick for the job - ouch - and never looked in any danger of keeping his feet under the table at Camp Nou for long.

One: the players hated him.

Two: he bizarrely turned one of the best shuttling midfielders on the plant in Frenkie de Jong into a pedestrian, deep lying playmaker.

Three: he dressed like a man going through a midlife crisis during a Topman sale during the Champions League quarter final.

We've added an 0.1 to his rating for that last crime against fashion.

Blame Rating: 8.1/10
---
4.

Everyone Who Played Against Bayern Other Than Messi
Vidal waving goodbye to his Barcelona career? / LLUIS GENE/Getty Images
From front to back and side to side, every single Barcelona player other than Messi needs to take a serious look in the mirror after their Bayern capitulation.

Special soul searching will likely be done by Arturo Vidal and Sergi Roberto - of whom were particularly terrible - but no one escaped the walk of shame in Lisbon.

These terrible performances were Barcelona's inadequacies over the past few season dialled up to 100.

Blame Rating: 8.6/10
---
3.

Neymar
Neymar should have stayed in Spain / DeFodi Images/Getty Images
Oh dear, oh dear, oh dear.

It's been three years since Neymar skulked off to Paris to 'win a Ballon d'Or'. Flash forward to the present and Barcelona continue to look lost without him going forward and the Brazilian is no closer to winning that particular gong.

If he'd stuck around, Barça could have saved themselves hundreds of millions of pounds and might still be a contender.

This leads us quite nicely onto our next point...

Blame Rating: 8.8/10
---
2.

Everyone Involved in Their Recent Recruitment
Hang those heads in shame lads / Soccrates Images/Getty Images
It doesn't take a genius to work out that in order to get the best out of Lionel Messi, it's probably best not to sign two superstars who like to operate in exactly the same spaces as him.

Also, perhaps it's best not to sign Miralem Pjanic when you've already got a shed load of ageing, overpaid, immobile central midfielders on the books.

While we're at it, why not sign a few defenders who can, you know... actually defend. Or perhaps don't stockpile random youngsters you have no intention of using?

Eric Abidal, Roberto Fernandez and anyone else who helped formulate Barcelona's transfer strategy over the past three or four years, hang your heads in shame.

Blame Rating: 9.5/10
---
1.

Josep Maria Bartomeu
Josep Maria Bartomeu has had little to smile about lately / Miquel Benitez/Getty Images
Here he is, Public Enemy Number One among the Barcelona fan base right now.

The deeply unpopular club president has attracted a lot of flak on social media. Some of it has gone to far, but some of it has been very much warranted.

During Josep Maria Bartomeu's first season in charge, the Blaugrana won the Champions League. Since then, the Spaniard has been on mission to make sure this never happens again under his watch.

A disastrous transfer strategy, a stadium they can't fill and a string of terrible managerial appointments, at the end of the day the buck stops at the top - with Bartomeu.

Much to many fans relief, his days are numbered. However, he's left an almighty task for his successor who will take the reigns after the elections next summer.

Blame Rating 9.9/10
---