FC Barcelona
Barcelona reveal 2021/2022 home kit inspired by the club crest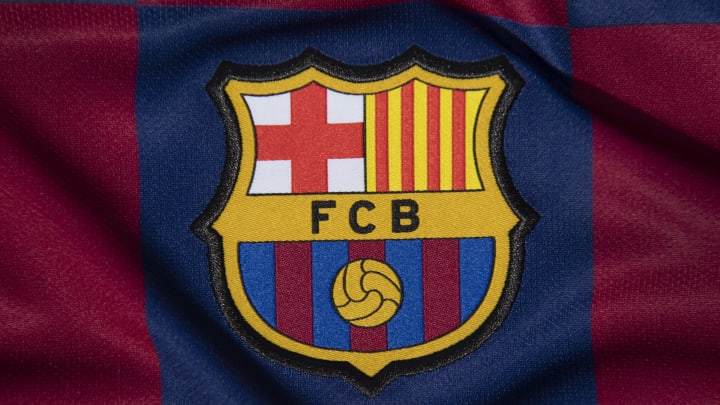 The strip has divided opinion / Visionhaus/Getty Images
Barcelona have released their home kit ahead of the 2021/2022 season and it's...interesting - to say the least.
Inspired by the club's famous crest, the jersey is a patchwork of different colours and patterns. On the chest is a St George's cross in Barça colours, representing the patron saint of the city. There is also a nod to the Catalan flag.
Below and to the sides of this are the Blaugrana's traditional stripes, albeit thinner than they would be ordinarily. The club crest is on the left-hand side with a white Nike swoosh opposite.
A unique aspect of the kit is the shorts. These are split coloured, with one half navy blue and the other maroon. It is a striking look and not everyone was convinced when pictures first hit social media.
The shirt and shorts have both been engineered with sustainability in mind, with a club press release reading: "FC Barcelona and Nike's commitment to sustainability has also played an important role in the design of the new strip, which uses a 100% recycled polyester obtained from used bottles to create a very fine thread. This material not only boosts sporting performance but also has a far lesser carbon footprint."
The kit has been launched in concurrence with Barcelona's More Than campaign, which the club explained on its website.
"Next season, Barça is looking to reaffirm the core essence that has made it such a special club with over 120 years of history. And it is doing so by launching the 'MORE THAN' campaign, whereby the famous motto will be reimagined to highlight how Barça is."
The campaign has been split into groups which are: more than winning or losing, more than talent, more than empowerment, more than 11 players and more than goals. The club added that more would be revealed as the season progressed.
Want to get your hands on this unusual Barça jersey? The shirt will be available from Wednesday from Nike's or Barcelona's official stores.