SSC Napoli
Aurelio De Laurentiis reveals asking price for Kalidou Koulibaly
Jan 13, 2021, 11:30 AM GMT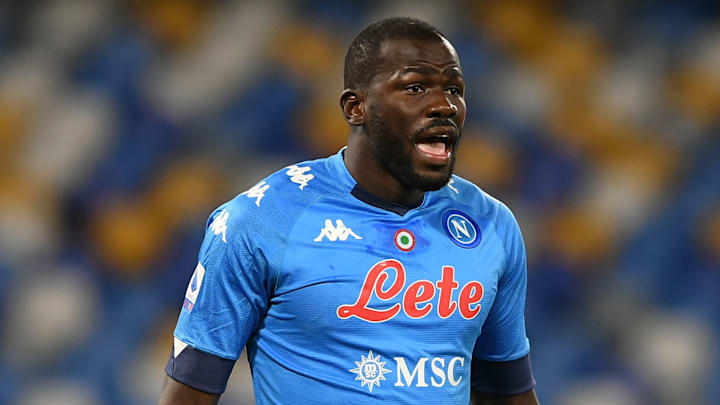 Kalidou Koulibaly will not be sold for anything less than £100m in January, Napoli chairman Aurelio De Laurentiis has told a radio host.
Koulibaly has been repeatedly linked with a move to the Premier League over the past few seasons with Liverpool and Manchester United those most strongly mentioned, while Manchester City have also shown an interest in the past.
However, as reported by talkSPORT, any side wishing to sign the centre-back this month will need deep pockets.
Transfer fanatic Jim White told the radio station: "There isn't a window in the last two, three or four that we don't see big mentions of the Napoli defender Kalidou Koulibaly.
"This morning, I spoke to Aurelio De Laurentiis, the Napoli owner, and said what about your player, are there bids in for him? He laughed it off saying he's not for sale. He's absolutely not for sale unless one of the big clubs in England come up with £100m."
After suffering an injury hit campaign last time out, Koulibaly started each of his side's first 18 matches this season before a muscle strain forced him out for four games recently.
His defensive partner is Nikola Maksimovic, a player that Liverpool are keen on, according to De Laurentiis.
White added: "He then says to me 'I thought you were going to refer to our defender Nikola Maksimovic, the Serbian who is 29 years of age, and Liverpool's previous interest in him'. So I said 'are Liverpool still interested in your defender?' He interrupted me to say of course with injury problems to Gomez and Van Dijk but no they haven't heard from them of late."
Napoli have made a solid start to the season and are currently sixth in a congested Serie A table, nine points off leaders Milan with a game in hand.