Opinion
How Antoine Griezmann and Luis Suarez blew their chances of revenge An afternoon to forget for Suarez / Quality Sport Images/Getty Images
We've all wanted to get one over a doubter or hater in our time, and it's a pretty satisfying feeling when you're able to prove someone wrong and settle a score.
The stakes for us have rarely been as high as putting your current team in control of La Liga's title race, and sinking your opponent to the crushing disappointment of another year without the biggest prize on offer in Spanish football, however.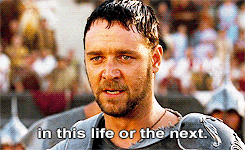 Those were the dice loaded in Atletico Madrid's trip to Barcelona on Saturday afternoon, with the hosts aiming to leapfrog their guests in the league table, with only three games to play. For la Blaugrana, a win was the priority. For los Rojiblancos, a draw was probably enough, in the grand scheme of things.
But even if Diego Simeone would have taken a goalless stalemate at the final whistle, one man was determined to make sure that wasn't the case. Luis Suarez was binned by Barça last season, and in classic Suarez fashion, he decided to join Atleti and prove to his former employers just how wrong they were to terminate his contract.
So, what better way to serve up some humble pie, than to end their title dreams at Camp Nou, the place he was once so beloved, and so proud to call his home? Suarez wasn't the only man with an axe to grind, though.
A chance to silence his haters / Quality Sport Images/Getty Images
Barcelona striker Antoine Griezmann had his own history with Saturday's visitors, having spent five successful years in the Spanish capital. The time came when he decided he had outgrown los Colchoneros however, and very publicly forced through a move to Catalonia.
So, with his popularity already through the floor, why not double down and end Atleti's hopes of a first league title since 2014? Both players were wound up and ready to explode on Saturday, but in the end, perhaps they wanted revenge a bit too much.
The first half was a quiet affair for both exes, although Suarez had the better chances to inflict some pain. The Uruguayan forward came close to making his former fans suffer, but Marc-Andre ter Stegen didn't allow his near-post drive to squirm into the net.
Suarez continued plugging away and hit a free-kick straight down the German shot-stopper's throat, but he couldn't break any hearts as he wanted. El Pistolero did what he could, throwing himself to the ground and crying for a penalty after a collision with Ter Stegen, but the referee saw through his antics and waved play on.
Griezmann, on the other hand, appeared truly incapable of wriggling away from his markers, who seemed to have his number. The Frenchman's only real shot out of anger came midway through the first half, when he turned and rifled a strike on the turn, but it was never going to trouble a goalkeeper with the quality of Jan Oblak.
The second half was an even quieter period for Griezmann, who was probably fortunate not to be substituted - perhaps Ronald Koeman was relying on the narrative to see his side to victory.
Simeone was equally as superstitious, leaving Suarez on the field for the entire 90 minutes, despite his inability to get too much right. The Argentine coach even subbed off Saul Niguez instead of Suarez - a man he'd brought on as a substitute earlier in the match.
One of those afternoons / Quality Sport Images/Getty Images
The former Barça man fluffed his lines in the second half, air-kicking his only genuine chance, and he just looked tired towards the end. Maybe the occasion had got the better of both players, who basically watched on as their sides laboured to a 0-0 draw.
It was a result that is certainly better for Atleti than it is Barça, although with Real Madrid lurking behind, no one is safe from the true inevitability lingering beneath the surface.