The Switch
adidas drop innovative new COPA SENSE
Feb 16, 2021, 4:45 PM GMT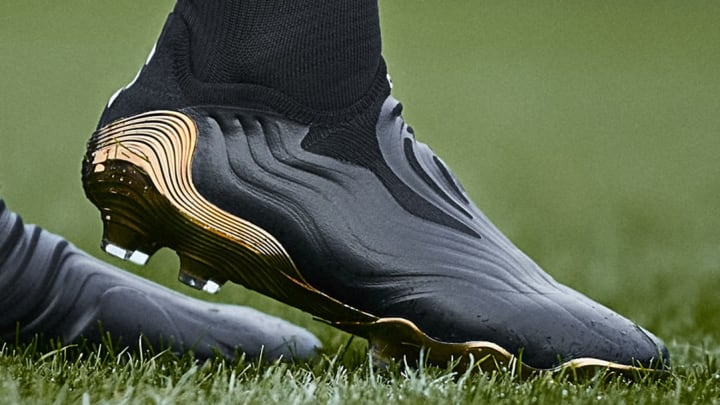 adidas have revealed the latest version of their famed COPA silo: the COPA SENSE.
The boot has been designed using anatomical insights on the human foot, with a number of innovative features used to offer the wearer an enhanced feel of the ball.
'Sensepods' have been built into the footwear with the aim of reducing the amount of space around the ankle and achilles, meaning there's less room for the boot to shift while running, with foam elements on the heel filling any free space to allow a seamless connection between boot and foot.
So they're comfortable, but are they going to aid performance? Don't worry, adidas have got your back.
'Touchpods' have been built into the sides and middle of the boot - targeting the areas most used during a game - helping to absorb the impact of the ball, so you'll have no issues when your mate rifles one into your feet from five yards away.
The footwear giants have added two 'Softstuds' towards the front of the soleplate, with softer material allowing them to bend upon impact.
Alright, comfort and performance sorted, but that's barely even half the battle. Are you going to look good wearing them? We think the pictures speak for themselves.
The classic look features 'Fusionskin', an innovation which allows the boot to mould to the shape of your foot, made from a material consisting of both leather and Primeknit.
Not only does Fusionskin improve flexibility, it also reduces the water absorption rate - act as cool as you want, but playing footy in the freezing cold with wet feet is a nightmare.
The boot is set to be worn by the likes of Paulo Dybala, Jude Bellingham, Melanie Leupolz and Martina Rosucci, and is available for pre-order on the adidas site now for £230.