Bundesliga Exploring Possibility of Players Wearing Face Masks During Games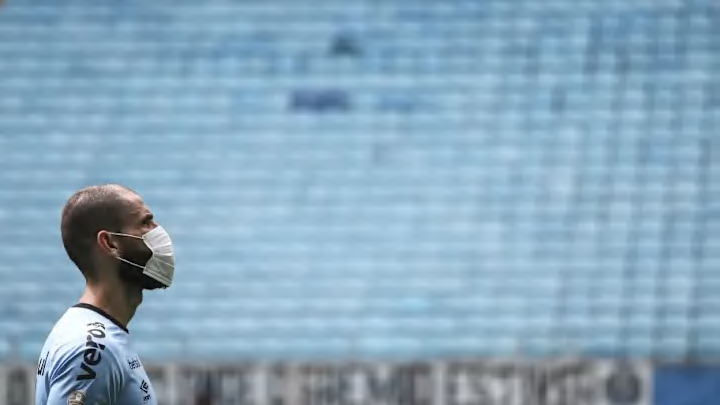 A leaked document from Germany's ministry of labour has revealed the government are preparing to enforce strict rules should football resume in the country in the coming weeks, including players wearing face masks.
The DFL announced on Thursday that they were confident the 2019/20 season would be completed and that the Bundesliga and Bundesliga 2 could return as early as 9 May.
However, should the resumption of the season be given the go-ahead, a leaked document obtained by German news outlet ​Spiegel Sports explains that there would be strict measures put in place before the season could recommence.
One of those measures is players would be required to wear face masks throughout the game. They would be encouraged not to touch the masks, and the referee would be permitted to halt the game should a player's face mask slip off.
Another suggestion is that the players would be urged not to make contact with each other where possible. This would include not hugging during goal celebrations and standing 1.5 metres apart during breaks in play.
Should the league resume it will do so with ​Bayern Munich top of the table, followed closely by ​Borussia Dortmund and RB Leipzig. SC Paderbon 07 are currently bottom with the 2004 ​Bundesliga champions Werder Bremen a place above them.
A number of Bundesliga sides have already returned to training - a far cry from the situation throughout the rest of Europe.
The Dutch Eredivisie announced on Friday that their 2019/20 campaign would not be completed, and that the season was to be declared null and void. Prior to the postponement of the season, Ajax were top of the table, while RKC Waalwijk were bottom.
The announcement means there will be no Eredivisie champion for the 2019/20 season, likewise no team will be relegated. Similarly, no side from the Dutch second tier will be promoted.