Nélson Semedo 'Open' to Leaving Barcelona as Manchester City Consider Swap Bid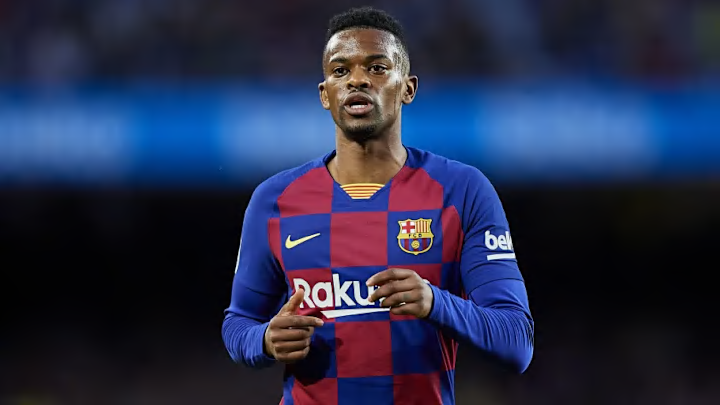 ​Barcelona right-back Nélson Semedo is understood to be interested in leaving Camp Nou if the club cannot guarantee him a role in the starting lineup going forward.
Since joining the club in 2017, Semedo has rotated with Sergi Roberto on the right side of Barcelona's defence, and his lack of consistent opportunities in the team saw him heavily linked with an exit last summer.
​Barcelona rejected all offers as they felt he was still a core part of the team, and that belief hasn't changed as they have offered him a new contract. However, according to ​Sport, Semedo's agent Jorge Mendes has rejected it because he was unimpressed with Barcelona's commitment to the right-back.
The idea was to extend his contract until 2024, but Semedo does not want to spend four more years rotating with ​Roberto or anyone else.
As a result, talks have broken down and the idea of Semedo leaving the club has been mentioned. The 26-year-old is understood to be open to leaving in search of a regular starting role, and Barcelona would be prepared to sell for around €45m before he enters the final two years of his deal.
Mendes is said to be 'confident' that he could find a new home for Semedo, and there a few options which have been floated around.
Barcelona are understood to be keen to swap him for ​Manchester City's João Cancelo, who has made just 11 ​Premier League appearances this season, but the problem is that La Blaugrana feel as though Semedo is worth more than Cancelo, so a direct swap would not be easy.
Talks with City officials are expected to continue in the coming weeks to try and find an agreement which pleases everyone. 
If that fails, it is suggested that Semedo could be used in any potential move for Paris Saint-Germain's ​Neymar, but whether the French side would actually be interested is a different question entirely.
Quique Setién would be happy to keep Semedo at the club and is convinced that he can turn the Portugal international into a real superstar, but Barcelona are not prepared to let him stay without a contract extension.