Tottenham to 'Sanction' £200m Harry Kane Sale to Man Utd in Bid to Clear Stadium Debts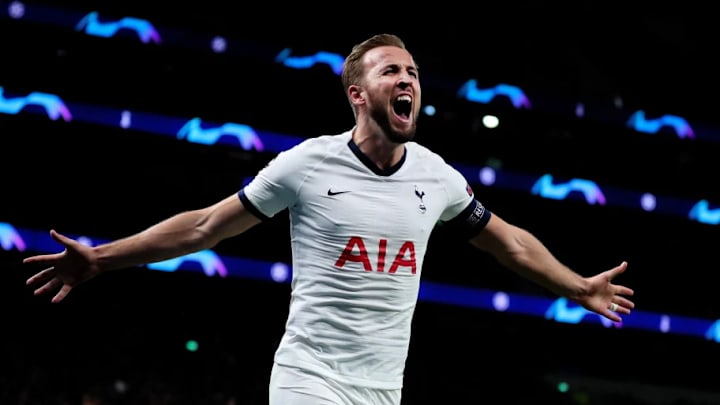 Tottenham Hotspur chairman Daniel Levy will reportedly 'sanction' Harry Kane's move away from north London at the end of the season - but only if he leaves for a world record fee.
The 26-year-old has been on Tottenham's books in one capacity or another since 2004 and he's gone on to make 278 first-team appearances, scoring 181 goals and establishing himself as one of European football's best strikers.
Kane has been linked with moves away from Tottenham throughout his career and it's the Daily Mail who have provided the latest rumour, suggesting the England international will actually be given the chance to join Manchester United.
Tottenham chairman Levy apparently wants to start clearing some of the club's debts - they still need to pay £637m on a stadium loan and £83m in transfer fees - by offering up Kane to United.
The Daily Mail's report says Kane will be sold for £200m, which could be a world record figure depending on the exchange rate, with Tottenham seemingly concerned about their striker 'going off-message' during the coronavirus crisis.
Kane's called for the Premier League season to be scrapped if it can't be finished by June, something which would seriously hurt Tottenham's balance sheets, while he's also suggested ​he could leave in an attempt to fight for trophies.
This rumour has come at a particularly strange time though. No clubs will be willing to throw around £200m on a new player once the transfer window finally opens as the impact of coronavirus has hurt even the biggest teams in Europe.
And although United might still be the biggest name in the Premier League, a move to Old Trafford at this stage wouldn't be seen as coming closer to Kane's dream of fighting for trophies, while some fans might even see it as a step backwards.
Other reports have also suggested Spurs believe ​there is 'no chance' Kane will join United this summer.
So while the Daily Mail's rumour makes sense in terms of Tottenham's reasons behind selling their best player, that's where the feasibility seems to end on this one.
---
For more from Ben Carter, follow him on Twitter!